A move to Amsterdam sparked a career change and a fragrant first for an enterprising New Zealand couple.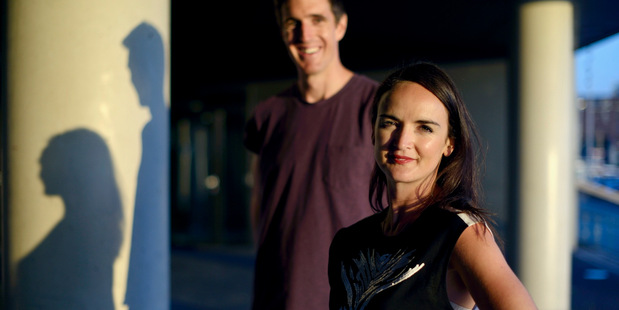 When Frances and Dave Shoemack embarked on a grown-up OE they headed to the Netherlands rather than the usual London.
"Dave and I were looking for a new adventure. We knew we wanted to live in Europe but we really wanted to step outside our comfort zone and immerse ourselves in a different culture," says Frances.
The former Auckland residents settled on Amsterdam, drawn to its relaxed lifestyle, central European location and good English-speaking job opportunities. Even the bikes the Dutch use to get around canal-side appealed.
"We took a punt, packed up everything in NZ ... six weeks later we had both landed good jobs and have never looked back."
Three years on, he is global marketing manager for a beer brand in the giant Heineken company's portfolio and she is a year into running their own business full-time, having left a marketing position with a Dutch tech company in favour of concentrating on the launch of what is "quite possibly the world's first 100 per cent organic perfume".
The desire to make a wholly organic fragrance, rather than one just incorporating organic ingredients, came about not long after the big move. "I noticed that while I could shop for fresh organic produce, use beautifully packaged organic skincare and even makeup, I was unable to find a replacement for my conventional perfumes," says Frances.
Natural sector scents looked like something your grandmother would buy you rather than a stylish alternative to name brands, so it wasn't long before her frustration turned to action. With a background in the wine industry rather than fragrance, Frances needed to find a collaborator to realise her vision.
In her search for a master perfumer she came across a video of Australasia's only classically trained "nose", former Aucklander Isaac Sinclair who works out of Sao Paulo for a major French company.
"He was talking about New Zealand's unique olfactory make-up and the similarities between perfume and wine ... he had me sold!"
Since childhood, Frances has been fascinated by smells but a career in fragrance seemed far-fetched. From her South Canterbury home she headed to Lincoln College to study winemaking and then took up a cadetship at Villa Maria winery. A switch to the business side of the industry led her to a stint at the NZ Winegrowers Association in international brand-building and communications.
Luckily, when they tracked down Sinclair he was intrigued by the prospect of a project without the large company restraints and marketing briefs he usually works under. "For more than 12 months we worked between Sao Paulo and Amsterdam, largely over Skype - off the radar," explains Frances.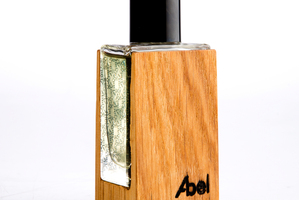 Samples crossed the globe, eventuating in last year's Vintage 13 by Abel. "It was only when we had a fragrance that we were happy with that we got his company's 'suits' involved."
The unisex mix was designed with autumn in mind and has notes of clove bud, bergamot, black pepper, sandalwood, vanilla, vetiver and thyme - all obtained from certified organic sources.
Abel Vintage 13 was launched in the Netherlands late last year, in Germany early this year and in the United Kingdom this month. It will land here next month.
"The name [Abel] just felt right," says Frances, explaining that like Abel Tasman, the first European to discover New Zealand, she too was entering unchartered water. "It helped that 'able' is an empowering word and that the biblical character Abel was the shepherd/nurturer, not the murdering brother."
The name also picks up on the declaration of the vintage used by winemakers. Just 2000 bottles of Abel Vintage 13 have been made and any rebottling will carry the appellation of a new year to recognise how natural ingredients show seasonal nuances. As with vintage wine, the fragrance has not had sediments fined out.
It is housed in a wooden sleeve to protect the contents from light because it does not include the standard chemical UV heat and light protectants common in modern perfumery. The ingredients are clearly listed in what Frances describes as a "language you will understand".
A Dutch designer came up with the reclaimed oak and recycled glass packaging. He moved to Mexico part-way through the project, making it even more of a cross-continent juggle. Indeed, it was only in January that Frances and Dave finally met their "nose" face-to-face when Sinclair travelled to Amsterdam, nearly two years after they began working together.
"Such is the nature of our little business ... money spent on expensive and rare organic essential oils, not business trips."
But this hasn't held back Abel. Sinclair has helped to develop a second fragrance called Tonic, with a fresh citrusy character.
"I went into this venture totally green," says Frances. "Ironically, I now look back on this as a blessing.
"I don't think we could have got to where we are without our 'let's just try it' and 'who says we can't do it this way' attitude that stems from fresh eyes and starting from scratch."
That's the same attitude that took the Shoemacks to Amsterdam in the first place, where they reckon they will stay a while. Friends in London are nearby and, handily, they both have European passports (his from the UK, hers from Irish ancestry). Plus, a new adventure awaits - the couple are expecting their first child in June.
"He's providing heightened impetus to get cranking with our Dutch lessons, so he doesn't master the language before we do," says Frances.


• Abel will be available at Lucy & the Powder Room at The Department Store, Takapuna, from next month, with boutique stockists to follow. Vintage 13 is priced at $180 and Tonic at $150. See abelorganics.com.


- VIVA