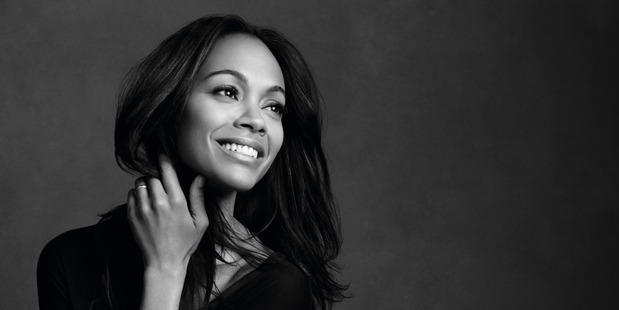 New faces
• Zoe Saldana (pictured above) has been named spokesmodel for L'Oreal Paris. The Puerto Rica-born actress joins a long lineup of leading beauty ladies from the film world.
• Actor Ryan Reynolds is new at L'Oreal Men Expert.
• Lancome has announced Academy Award winning Lupita Nyong'o, best supporting actress from 12 Years a Slave, will join its stable of star faces.


Purple patch
One of Lorde's favourite lipstick shades, the vibrant M.A.C Heroine, is being introduced to the company's permanent range because it has proved so popular in limited edition release. No wonder the singer has been signed on to front a mini makeup collection later in the year.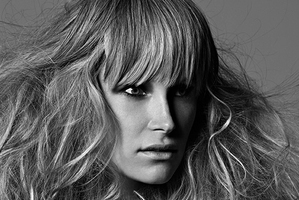 Flying the flag
Auckland salon d&m is taking on the Australians as one of four finalists and the only New Zealand one chosen to contest the Australasian Salon of the Year title at Hair Expo in Sydney in July.
Co-founder and creative director Danny Pato's work is seen in this shot from the Ponsonby salon's new season campaign called Raw.
The inspiration is powerfully stark looks that aren't overly refined, celebrating individual hair and beauty. Pato collaborated with photographer Mara Sommer and makeup artist Aimie Fiebig on a portfolio of striking images.
Two other New Zealand finalists at Hair Expo will be competing for Australasian titles, including previous winner Servilles, up again for Education Organisation of the Year, and Richard Kavanagh, of DLM creative agency in Sydney and Rodney Wayne New Zealand, vying for Session Stylist of the Year.
The event is also where Schwarzkopf's New Zealand Hairdresser of the Year is named, with competition between four familiar show circuit names: Sara Allsop and Jock Robson, of Dharma, Mana Dave, of Blaze, all from Auckland and Michael Beel, Buoy Hairdressing, Wellington. Another successful New Zealander showing his stuff overseas is Brad Lepper of French Revolver salon in Auckland, who is demonstrating in India this month as part of Sebastian's Professional Asia teaching and training team.


Autumn aromas
With the days now darkening earlier, we are craving warm aromas and colours that still speak of the sun while also reflecting the autumnal shift in seasons. Rich and ripe, it seems stone and seed fruit and berries are not just a dietary treat but a beauty favourite at the moment.
They are being used to bring tartly sweet scent and antioxidant properties to fragrance and skincare. Plum lovely we reckon or, for something more exotic, try pomegranate.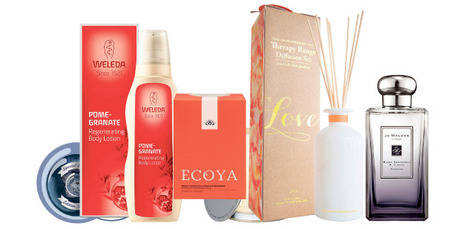 Feather your nest with these appetising examples:
The Body Shop Blueberry Body Butter $36.
Weleda Pomegranate Regenerating Body Lotion $33.90.
Ecoya's Sweet Apricot & Orange Blossom limited edition Madison candle, $49.95.
The Aromatherapy Co. Love Therapy Range Peach & Wild Jasmine Diffusion Set, $39.99 (from mid-April).
Jo Malone Black Cedarwood & Juniper cologne $215.