Despite cyclones, frosts and fear of flooding and disease, this year's harvest looks promising, says Jo Burzynska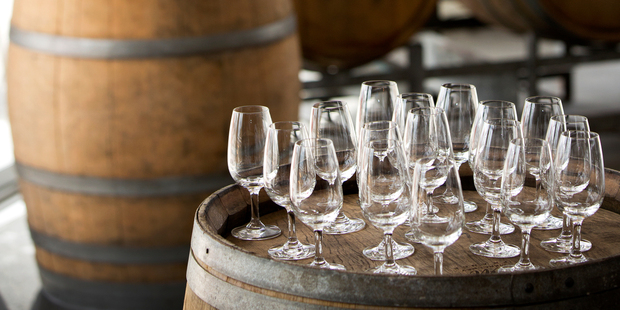 It's that crucial time in the wine calendar when winegrowers across the country are busy bringing in the year's grape harvest. This season they've dodged frosts and cyclones, but with probably the largest vintage on record fermenting in their vats, can they also avoid the surplus that dogged the industry following the past duo of record-breaking years?
With the harvest well under way after some rather unusual weather, my first mission was to find out exactly what was going down in the vineyards.
Thankfully, Cyclone Lusi, which could have made this vintage a washout, largely left the nation's vineyards unscathed, as did the frosts that can also decimate crops.
In Hawkes Bay, I found Sacred Hill's Tony Bish brimming with excitement.
"It was a warm, dry and really early season, with the fruit we've picked the earliest on record," he observes. "The vintage is going really well: the chardonnay is looking fantastic; the reds should be good and we've every reason to feel confident that Hawkes Bay is set for two great years in a row."
When I caught up with Escarpment wine-maker Larry McKenna in Martinborough a little earlier, he was relieved the 30mm of rain that Cyclone Lusi was predicted to drop actually turned out to be 3mm. Rain is always an unwelcome guest at harvest, leading to disease and dilution, but Martinborough appears to be coping well with the sprinklings it has received.
Precipitation has proved more challenging in Waipara. Though receiving nothing like the deluge that caused flooding across nearby Christchurch last month, a sizeable dump before vintage has caused some disease pressure. But the silver lining to this vintage cloud has been that fruit seems to be ripening at lower sugar levels, according to Greystone's Dom Maxwell, which should mean lower alcohol levels. "That's great to see," he notes, "and could mean a potentially elegant vintage."
Quartz Reef's Rudi Bauer, thinks lower alcohol could be an exciting feature of this year's vintage down in Central Otago, as a product of the season combined with greater experience and vine age. Although some expected a big crop after the warm spring, a cool and overcast January put growers on disease alert and, in some cases, made volumes more modest. Bauer is feeling positive for the fruits of this "intriguing season"; its pinots should have "richness and potentially restrained tannin", he predicts.
Then it's to Marlborough, the country's largest region by far and consequently where much of the fortunes of the country lie, in terms of revenue and reputation.
From visits in the lead-up to vintage it was clear that, left unchecked, another potentially disastrous sauvalanche could be unleashed, with larger crops on the vine a potential challenge to ripen. However, the major companies appear to have been encouraging growers to drop crop to keep volumes under control.
"The warmth that we had at flowering has resulted in above-average yields," says veteran Marlborough winegrower Neal Ibbotson of Saint Clair, who's pleased with grapes that he's harvested so far. "But there has been a concerted effort by most wineries and growers to reduce fruit on those vines considered to be carrying excessive crops."
A glass half full rather than overflowing in terms of volumes this year bodes better for 2014 than 2009, which similarly followed a bumper vintage but added to unsold wines from the previous year. The markets the 2014 wines are entering are also more favourable than five years ago when two big vintages in succession poured into markets in the midst of a major economic downturn.
"The high New Zealand dollar is not helping exports," acknowledges Ibbotson. "But there's not a lot of carry-over from the 2013 vintage and the demand for Marlborough sauvignon blanc in many markets is still very strong."
Most winegrowers won't declare they're home and dry until the last grapes are picked, or the vintage itself is all sold. However, the signs are that 2014 is looking good, for winegrowers and the industry in general.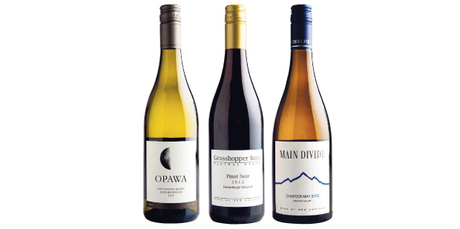 TOP SELECTIONS
Great examples of New Zealand's most widely planted varieties
Opawa Marlborough Sauvignon Blanc 2013 $19.95
A crisp, stylish sauvignon exhibiting elegant notes of peach, passion fruit and lemon with hints of dried herb and mineral.
Available from The Tasting Shed, Centre City Wines, Hamilton Wine Company, Birkenhead Wines & Spirits and Michael Radich Wine Merchants.

Grasshopper Rock Earnscleugh Vineyard Central Otago Pinot Noir 2012 $32
Another consistently impressive release from Grasshopper Rock, with tangy black cherry fruit overlaid with notes of spice, savoury and florals.
Available from Caro Wines, Glengarry Wines and grasshopperrock.co.nz

Main Divide Waipara Valley Chardonnay 2012 $19.95
One of the most interesting chardonnays under $20 by far, this example from Pegasus Bay's second label delivers a creamy textured mouthful of ripe stonefruit, honey, nut and hint of toasty oak spice.
Available from Glengarry Wines.