A well-travelled New Zealand woman shares her favourite exotic corners of the globe.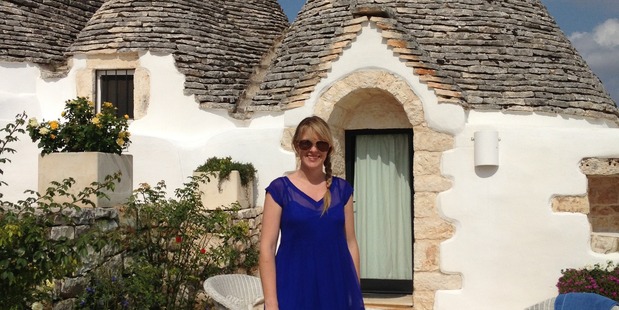 JUDITH PRATT, PA to Trelise Cooper
The most amazing place you have been?
So hard to narrow it down as I have been blessed to have travelled to some amazing places around the world and each one is special for different reasons - overwater bungalows in Bora Bora, safaris in southern Africa, soaking in outdoor thermal pools in Iceland while it snows. If I have to choose it is probably Morocco - a magical country of Berber, Arabic and Moorish culture filled with beautiful colours and exotic mystery.
Getting lost in the souk while trying to explore the maze-like tiny lanes between stalls selling babouches (traditional leather slippers), carpets and mosaic lanterns, riding a camel over the enormous sand dunes of the Sahara Desert to watch the sunset and sleeping in a Berber tent under the stars. I sipped mint tea in riads (houses with interior courtyards) filled with rose petal-scattered fountains and explored sand-coloured kasbahs in date palm-fringed villages.


Your next trip?
I'm in the middle of booking a trip to Cuba in May. It has been on my to-do list for about 10 years and I want to experience it before things change too much.
I'm a keen photographer, so everything about it draws me in like a visual feast - beautiful crumbling architecture, the turquoise Caribbean waters, vintage cars and the remarkable, resilient locals. I'm looking forward to sampling the famous cigars and perhaps attempting to dance the salsa - with liquid courage from rum cocktails!


Your spiritual home?
Europe - I got my first taste of Europe 20 years ago on a Contiki bus tour. I fell in love with the different languages, architecture, history and food; and knew I would come back again and again to explore each country in depth. I try to go every couple of years.
Last year, I went to Puglia in the south of Italy with a group of girlfriends and we stayed at these amazing trulli villas. They are white circular limestone houses with a conical shaped stone roof. We spent our days exploring medieval villages surrounded by ancient olive tree groves, and lazing around our villa swimming pool having leisurely meals with locally grown food and wine.


Favourite European spots:
Cocktails at Borgo Egnazia Resort - visit this castle-like property with its bougainvillea-covered white stone walls for a cocktail around its enormous swimming pool and to rub shoulders with Italy's rich and famous.
Shopping in Lecce - cobblestone lanes full of boutiques selling local leather and linen products.
Cooking Class - we arranged for a local chef, Anna Maria Chirone Arno, to come to our villa and give us a cooking lesson on the regional cuisine. We had lots of fun making pasta from scratch - including the famous orecchiette that looks like ears.

What do you pack?
No matter how much I edit, I always pack too much! Trelise introduced me to the packing technique of leaving all garments on hangers, which makes life so easy when unpacking at hotels. I always pack a selection of scarves and pashminas. They provide shoulder cover in countries where cultural sensitivity is a factor, and can instantly add a pop of colour to any outfit.


What's always in your carry-on?
I purchased some noise-cancelling headphones a couple of years ago and now never fly without them. They make flying so much more tranquil, and sleeping easier. I tend to get cold on planes, so always have a cashmere wrap cardigan and a pashmina to layer plus socks/slippers to keep my feet warm. Another must-have is Trilogy's Hydrating Mist Toner (in travel size). I spritz this refreshing spray on to my face throughout the flight to keep my skin hydrated.


Beauty travel essentials?
• Elizabeth Arden Eight Hour Cream to keep my lips from drying out.
• Insect repellent - not very glamorous but essential as no one wants to be covered in
red bites in your travel photos.
• Face wipes - I've also used them to spot-clean stains off clothing.


Book or Kindle?
A Kindle app on my iPhone and iPad - it is amazing. I've also been working my way through Christine Manfield's Tasting India - the most beautiful book that captures the essence of India through stunning photos and recipes Christine collected along her travels.


Travel fashion essentials?
I always pack my soft black leather biker jacket. It folds up easily and is a great layering piece for cold airports and hotels. Also, at least two pairs of sunglasses. A large pair for slipping on immediately when you exit the airport to hide tired eyes and for poolside/beach lounging, and then my Sass & Bide aviators when I'm doing the city scene.
Polyester is not your friend in the heat, so I tend to pack cottons and silks. I've ordered a fabulous green floral dress from the upcoming Trelise Cooper Spring collection that I'll be taking to Cuba.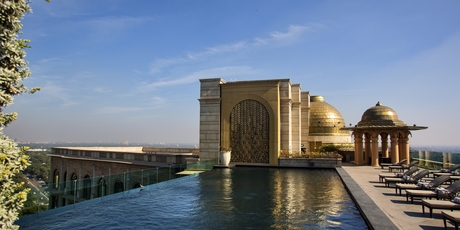 Your favourite hotel?
The Leela Palace in Delhi. It is a fairly new seven-star hotel I've been lucky enough to stay in when I travel to Delhi for work. I love the colours, noise and chaos of India but after a long day of working, returning to the Leela is like coming home to a calm oasis. You are welcomed with a tuberose lei around your neck, saffron dot on your forehead and softly greeted with the word "Namaste" - a gracious form of extending friendship by the staff.
The air is scented with jasmine oil and the foyer has the most gorgeous floral arrangements and flickering candles. They also have a stunning rooftop pool where the staff deliver to your sun lounger a wicker basket with complimentary fruit cocktails, reading material, suntan lotion and refreshing chilled face flannels. Their mango daiquiris are to die for.
Most memorable meal: A long leisurely lunch at La Colombe d'Or in St-Paul de Vence in the South of France. My friend and I stumbled across this restaurant in the hilltop village of St-Paul de Vence when we were holidaying in Nice.
On the terrace drinking rose wine and eating Provençal specialties in the sunshine, in the midst of the most amazing art collection. La Colombe d'Or was originally an inn where artists such as Picasso, Leger and Matisse stayed, exchanging a piece of their art for a stay or a few meals.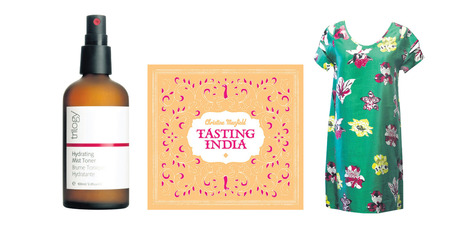 JUDITH'S TRAVEL ESSENTIALS
Trilogy Hydrating Mist Toner $29.90
Tasting India by Christine Manfield
Trelise Cooper Club Tropicana 'Hot Tropic' dress $549, available from September


- VIVA