Platinum stylist Jayne Thomas and stylist Jun Yoo from Servilles Newmarket share their tips for beautiful wedding hair.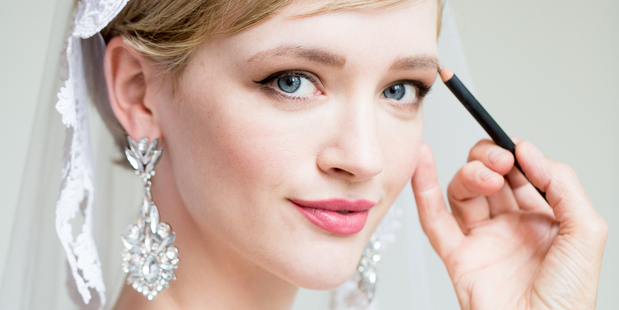 What looks are brides favouring this season?
Jun: The half-up look. Hair is soft and natural and not too structured.
Jayne: Soft, beautiful vintage looks are very popular at the moment. Think 20s and 30s styling with a modern twist. There's more texture to the hairstyles we're doing this season rather than the smooth, structured looks.


What about the more adventurous bride?
Jun: The styles can be quite technical, you definitely need someone who specialises in hair-ups. The more adventurous styles will use padding and hair extensions.
Jayne: More adventurous brides are using the hair as the feature rather than the veil, or using plenty of decorative ornaments and hair accessories.


To what extent should bridal parties match their looks?
Jayne: The bride should of course be the star. She can have something different and as long as the bridesmaids have a similar style or are running the same theme, it will look great.
If they are all varying in hair length try matching the styling at the front of the hair so at least they will look the same there.


What is the ideal pre-wedding consultation process?
Jayne: It's best to see your stylist four to six weeks before your wedding to put a plan in place, diagnose and manage your hair's condition and confirm your cut and colour. Then see the stylist one to two weeks out for a practice run.


What should a bride have handy on the day?
Jayne: The Sebastian purse-sized hairspray ($12) is perfect for pre-photo touch-ups and extra bobby pins are must for any hair-up style. Your stylist should provide you with these.


Anything else?
Jayne: It's really important to communicate as much as possible with your stylist. Confirm your dress before your hair so you have a guide on what your style needs to work in with.