Jo Burzynska's wedding wine tips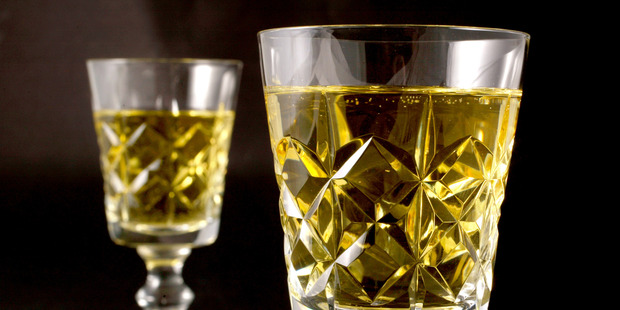 Choosing drinks for the special day may seem daunting, but a few pointers will send you into married life being toasted with an appropriate wine.

Banquet imbibing
In many venues you're locked into what the establishment provides. But if wine is to play an important part in your celebrations, make sure you try what's on offer and, if it's not up to scratch, be prepared to negotiate.
It's still possible to persuade your host to expand their selection or arrange to bring your own wines. If choosing the wine is entirely up to you, just set your budget and have fun with your selections. You could even throw a wedding wine selection party and get friends round to try bottles you're considering.
When you're deciding, think about the food being served at the reception, and pick wines to suit. With the variety of dishes that are often part of the wedding banquet, it's worth considering styles that are versatile, as well as those that are likely to go down well with most of your guests. These could include a more lightly oaked chardonnay, drier pinot gris or more food-friendly style of sauvignon blanc in the whites, and merlot and pinot noir in the reds.
A 50/50 split between reds and whites is the norm.
However, it's the bride's and groom's special day, so if you'd prefer something more eclectic, then let fly with your own choices.
There could be wines with romantic resonance that you'd like to include, such as something you shared on an early date or enjoyed at a vineyard you visited together when courting.

The perfect toast
Bubbly is a must at most celebrations. Champagne is the classic choice here, but it doesn't come cheap. For a more affordable alternative, there are fine local options.
Look at serving a methode traditionelle, as this will have been made using the same high quality techniques as its famous French counterparts, and select from one of the country's respected sparkling producers to toast in style.
Nuptial number crunching
One bottle will yield five smallish glasses of wine. One glass will be required for the wine you propose to toast with, as well as half a bottle per person with the meal.
This guestimate to work out how much wine you'll need is at the more conservative end of the spectrum and you'll be the best judge of your guests' potential thirsts. To err on the side of caution it's worth stashing some spares, so you don't risk running dry.
Many wine stores offer sale or return, which means not wasting money on having wine left over. There are also smarter deals to be had by buying in bulk. Ask your local wine store about case discounts or have a look at what can be bought by the case online.
- VIVA