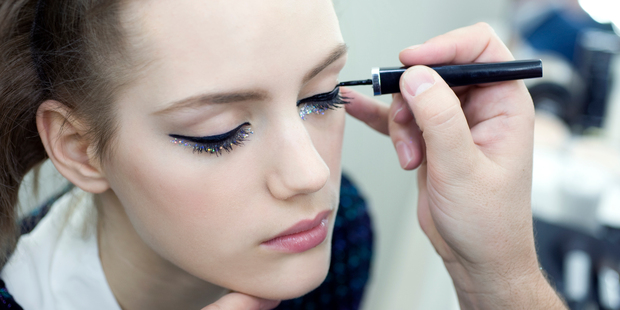 Born a water-baby, I was destined to be a hopeless mascara wearer, says Viva's designer Jaime Cassie. With bridesmaid duties looming she wanted to go a bit more girly, but rather than worry about mascara or be bothered with false lashes her curiosity about extensions was stirred. We sent her along to one of New Zealand's most experienced lash stylists, Elisia Webb, who has been applying extensions for nine years, trains other stylists and has developed her own range of supplies. Here is Jaime's experience.
The promise Combining classic and volume application techniques, master lash stylist Elisia Webb will design a set of lashes tailored to enhance your best features. Sizes are selected according to your desired length and volume, your lifestyle and the condition of your natural lashes.
The process Completely relaxing, pain-free and over in just under two hours. An initial chat with Elisia matched the look to my own lashes, face shape and needs and then away she went - while I dozed off on the bed.
In all, 150 lashes per eye were applied to the same length as my natural lashes.
The place Lash by Elisia Webb is an exclusive appointment-only boutique lash salon at 37 Jervois Rd, Ponsonby. Ph (09) 361 6336 or see lash.co.nz (The website features an information section for anyone wanting to learn more).
The price Varies depending on style and number of lashes. Semi Permanent Eyelash Extensions (individual lashes lasting 4-10 weeks) costs from $200 (taking 75 minutes) to $300 (105 minutes). Top Ups or infill available from $90 (for 45 minutes).
Party Lashes (clustered temporary lashes lasting up to three weeks) cost between $80 (for a full set with a natural look) and $120 (dramatic look). Removal of lash extensions: $30 per 15 minutes.
The verdict Elisia is a professional with a passion, who complemented my lashes with stunning new "naturals". These are extremely light, and I can now rise every morning with a wide-awake look to hide my yawns behind. I'm not sure extensions are something I would constantly maintain, but I would definitely get them the next time a special occasion rolls around.


- VIVA