Janetta Mackay tests the latest facials designed to do more than pamper your skin.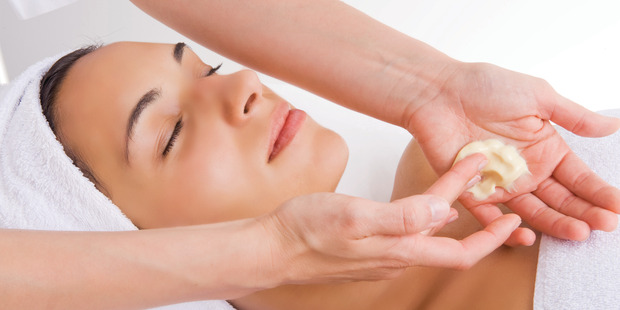 If I have one criticism of facials it is that they are all very nice, but afterwards what do you have to show for it except a light wallet? Too many feel like a simple series of cleansing, masking and moisturising steps with light massage and some twinkling music thrown in. This may relax, but it hardly rejuvenates.
A good facial - one that leaves your skin glowing, your cheeks plumped and your spirits lifted - is another story. With a therapist who really knows what they are doing, you are in safe hands.
We expect our hairdressers to understand our hair, offer advice and help us evolve our style, but few of us here in New Zealand develop the same sort of relationship of trust with a facialist. Monthly or weekly treatments at the beauty salon or day spa are not routine. Cost is a factor, but so too is finding the right mix of expertise and appealing products.
Polish-born, New York-based celebrity aesthetician Joanna Czech, who primes models and celebrities for the cover of Vogue and works with luxury brand La Mer, says the biggest trend in skincare now is about sculpting skin with deep massage techniques.
The idea is that this slows down the look of ageing by stimulating blood flow and circulation.
"If you do it regularly, skin will appear temporarily tighter and intrinsically healthier," she says. "I've been very consistent with this approach for nearly 30 years, but I think the concept is being embraced right now because it makes you appear younger without looking 'fake'."
Facials with lasting effect, now that sounds like a plan. In search of beauty's holy grail, we check out some contenders.


ITALIAN INDULGENCE
Italy's Noth1 professional beauty brand is new to New Zealand and exclusive to The Langham's Chuan Spa. Bioline has gained a following across Europe and is unashamedly pitched at the top end of the market, meaning it sits well at Chuan. The anti-ageing Lifting Code range features Antarctic algae and is one of several Bioline ranges being stocked. The Lifting Code Diffusion Filler Facial that Viva tried is the brand's hero treatment, ideal for skins showing early signs of ageing or more mature ones.
The promise A facial that will reawaken your skin and leave you deeply relaxed.
The process Well-trained staff follow a series of customised Bioline massage techniques in a facial that gives skin a real workout. The addition of both acupressure and relaxing strokes imparts the familiar steps with a sense of purpose, progressing from intense to purr-inducing.
The price $199 for a 75-minute facial in an introductory deal weekdays only from March 24 to April 30. Deal includes a complimentary skincare starter kit. Full value $288. A course of facials is recommended. To book ph (09) 300 2960 or see chuanspa.co.nz.
The place Chuan Spa with its superior facilities, including complimentary use of the pool, steam and sauna rooms and valet parking, is the right environment to indulge. Time in the relaxation room after your treatment with a juice shot of the day and herbal tea will wake you gently.
The verdict A luxury combination of some serious massage and sumptuous products. Skin feels rejuvenated. Could be expensively addictive.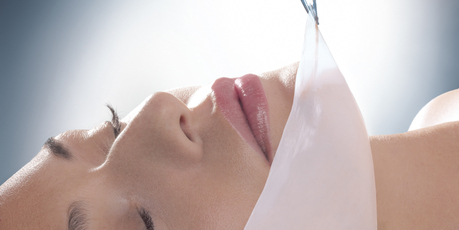 FRENCH EXPERTISE
The French leader in marine-based skincare, Thalgo, has developed a new treatment focusing on firming and lifting facial contours. Its Ultimate Time Solution Treatment is an intensive facial using its Exception Ultime skincare throughout. Researched for 10 years, the patented skincare complex includes natural marine algae hormones and plant molecules chosen for an anti-ageing action that Thalgo claims has the ability to reactivate cells to keep skin looking youthful.
The promise A manual facelift.
The process Familiar cleansing steps followed by an unusually deep exfoliation more akin to a micro-dermabrasion, but done manually by rigorously working on fine lines and wrinkles. No sign of redness later, perhaps thanks to the next step of a soothing alginate mask laced with 200 times its weight in active substances. While this steeps into skin, the arms, back of the neck and decollete are soothingly attended to.
The price $240 for 90 minutes, but price may vary between spas, check on booking. Recommended as a course.
The place Signature Grooming Spa, 9 Averill Ave, Kohimarama, ph (09) 528 3689 or see signaturespa.co.nz. This pleasant neighbourhood spa knows its stuff and is quietly situated with handy parking. For other Thalgo salons, ph 0800 842 546.
The verdict Impressively plumped-looking skin after the facial equivalent of an extended yoga session that went from intense initially to inducing trance-like serenity. A series of these might indeed challenge gravity for a while.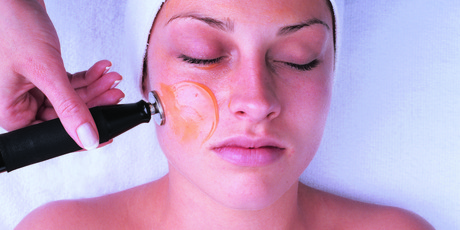 OUT OF AFRICA
European and American companies dominate the beauty business but innovative outsiders hail from all over. South Africa is home to Environ, a pioneer in the use of high-dose vitamin A-based products. The company was set up plastic surgeon Dr Des Fernandes in response to the ravages caused by sun damage. Its Environ Ionzyme Facial uses sonophoresis (soundwaves) and ionised currents to infuse serums.
The promise The machine-based approach will allow highly effective vitamin A-based skincare to be absorbed more deeply into the epidermis, stimulating healing and collagen rebuilding for a smoother skin.
The process A thorough initial consultation about skin concerns helps determine the right level of active skincare to use. Environ's approach is to step up doses over time in both its salon and home skincare. Then it is time for a cleanse and exfoliation.
Next, they plug in and you switch off, because once you get used to the sensation of a smooth metal head and a more specific probe passing serums rhythmically over your face this is as relaxing as a regular treatment. Areas of concern such as wrinkles and hyperpigmentation can be targeted.
An ionised rubberising mask is then applied which feels creamy on application and has a cooling and skin calming sensation. Vitamin cream and a sunscreen application give a boost of antioxidants and protection.
The price $149 for 60 minutes.
The place Escape Day Spa, 87 Hurstmere Rd, Takapuna, ph (09) 486 1231, see escapespa.co.nz. This upstairs haven off Takapuna's main shopping strip incorporates high-tech seamlessly into the spa experience. For other Environ therapists, ph (09) 636 1966 or see psb.net.nz.
The verdict No need to worry about electrocution and the human touch intermingles nicely with the mechanised aspects of this treatment which leaves skin looking radiant. Managed well, vitamin A skincare is undoubtedly effective, but some skins may prefer a more low-key approach. This is an ideal sampler.


- VIVA