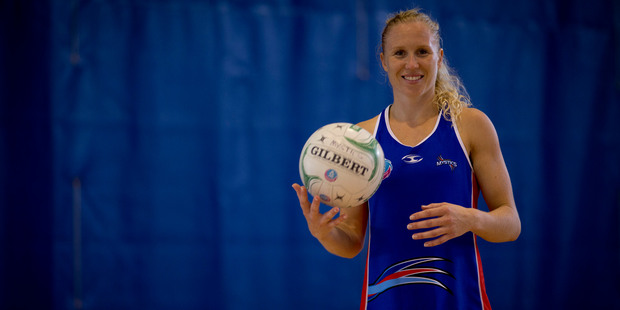 The netball season is under way and once again I struggled to work out who was who, thanks to a raft of off-season name-changes. No such trouble keeping up with the professional sportswomen's beauty routines, thanks to commentators prattling on about their spray tans and hair styles.
Netballers seem to get married as often as they change their nail colour, although the perky ponytail remains a perennial favourite. No wonder then that Australian Diamond Natalie Medhurst's brand new pixie crop drew comment. And I admit I couldn't help but notice that Silver Fern Catherine Latu's hair is getting lighter and her lashes longer.
Sorry to fixate on appearance - it's a beauty editor's occupational hazard - but really I could have done with less of it from the commentators during the first round of the ANZ Netball Championship over the weekend. As the Mystics took on the Vixens and came a cropper in Melbourne, the Australian announcers regaled us with updates on marriages and how back in the day they didn't wear nail polish on court. Now the players match it to their uniforms. The fashion for spray tans among the (apparently not naturally bronzed) Australians also came in for a bit of attention.
I was more interested - heartened actually - that Laura Langman seemed to be making a one-woman statement by holding on to her own name after marrying last month. Gone were the Vixens' Madison Browne (now Robinson) and Karyn Howarth (now Bailey). It has been no different this side of the Tasman. No disrespect to the likes of Mesdames (and Messrs) Kopua and Harrison, but Casey Williams and Anna Scarlett earned their name recognition.
Each to their own, of course - and I suspect that, sadly, my generation was an anomaly in more often keeping our own names than the previous and current generations - but the trend to love up and leave behind does befuddle me.
A bit like our need to glamorise - and trivialise - sports stars by focusing unduly on their appearance.
It does humanise them, I suppose. For instance the imposing on-court presence of Latu is much softened when you see her femininity up close. Ditto Valerie Adams, with no loss of mana.
It obviously pays for all sportspeople to scrub up okay to keep the sponsors and viewing public engaged. Women athletes who look good perhaps also broaden the appeal of top-level sport to those adolescent girls wavering on whether it is "cool" to continue. But as some magazine cover shoots and pin-up calendars show, our need to turn genuine performers into reality TV star-style celebrities is plain silly and can be demeaning.
New Zealanders do less of this than the Australians and the amount of serious coverage given to netball stands out, but let's keep our eye on the ball. As the mother of a teenage netballer, I know I'd rather she be admiring how the game is played than listening to girly twaddle about what top players do with their makeup. (Though that double elastic pony tail of Maria Tutaia has really caught on!)
Let's focus on celebrating the performance and achievement of our professional sportswomen. Leave the red carpet to the Oscars and forget it at the Halberg Awards. It requires enormous individual effort to excel at sport and unlike movie stars the job doesn't come with a personal stylist.
And I'd love to see more of our female sports stars choose to excel throughout their careers under their own names. Surely they have a calling card worth keeping, at least in a professional capacity. Congratulations Laura on the big day and long may she reign as Langman - or was it a case of the Australian commentators not having caught up with her big news?
- VIVA