Keeping active and inspired is essential for romance coach Angelique Meyer.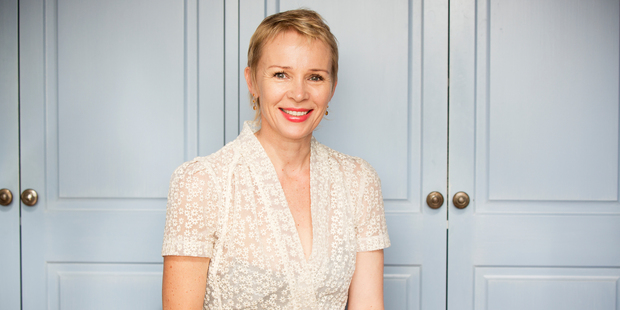 In the business of keeping romance alive, Angelique Meyer has some innovative ideas to celebrate Valentine's Day. "My husband's doing something and he won't tell me what it is, and I'm in the process of secretly making him a mix-tape. I've always wanted to burn a "love tribute" CD and stick it in his car stereo so that it starts when he starts the car," she says, adding that they regularly make time for romance.
"We are a busy couple and sometimes I feel like debriefing with my hubby on the deck with a glass of wine and a gypsy picnic. At other times we might plan a surprise pick-me-up outing for each other."
The "creative romantic" spends her days meeting clients and designing romance assignments which help to reignite a relationship's spark, something she loves doing. "Every person's dreams and needs are unique and I find that infinitely fascinating and refreshing. It's an absolute pleasure to find a match for a couple's dreams and weave together something bespoke just for them," she says.
As a former Ceroc teacher (where her interest in nurturing intimate relationships began), Angelique is passionate about dancing as a way to switch off. "I can't think of anything else while I'm dancing, it all just melts away," she explains, adding that she also uses a rebounder (mini trampoline) each morning, incorporating jumping jacks, twists, and hand weights in the work-out.
Pilates, meditation and getting outdoors is important, too, she says. "As a couple we endeavour to go on long walks once or twice a week, usually at Maungakiekie, Waitarua, Glendowie Sandspit or Orakei Basin." As for other day-to-day balancing essentials, Angelique recommends budgeting, diary management, back-up plans, investing in your health and calculated risk-taking.
For more about Angelique's creative romance business visit romance.co.nz.


ANGELIQUE'S ESSENTIALS
I adore a hot, frothy bath with flowers thrown in from the garden.
I find collecting inspirational quotes on Pinterest very effective because I can tap into them whenever and wherever I am.
Efamol evening primrose oil capsules keep the oil levels up in my skin.
I aim to drink a green smoothie every second day for good health.
I've just finished The Signature of All Things by Elizabeth Gilbert, which was amazing, and Vagina by Naomi Wolf. I loved that too.
I'm finding Dr Perlmutter's thoughts on gluten and carbs contributing to dementia very interesting.
I've become addicted to SKII day cream, which you can't buy here but which is available on the net.
I endeavour to have a sauna once a month to help detox environmental rubbish from my body.
I enjoy listening to relaxing, schmoozy music like Getz/Gilberto.
I recently bought a beautiful dress by Kate Sylvester, the very dress that Eleanor Catton wore to the Booker Prize awards.


- VIVA