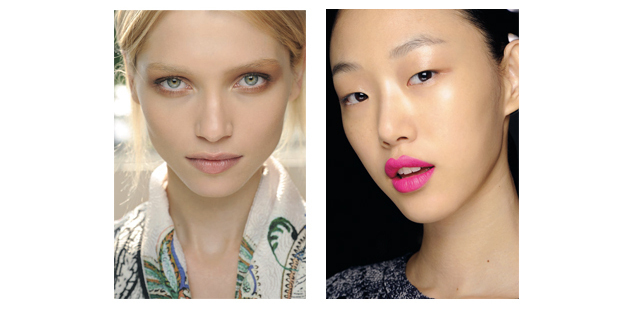 Rose pink is the most recommended lipstick colour in the real world. That is, not by beauty writers like me, but by counter staff who have sales to make.
They know that a warm soft shade suits the colouring of a wide range of women and its suggestion is less likely to send them scampering away from the counter than might something brighter.
For all we talk about the return of bold lipsticks - and yes, they are well and truly back and heading purple dark this winter - it is the subtler shades that sell.
Nude was the noise for a while, but it never suited as many woman as good old pink. Finding the right nude is trickier. Get the shade wrong, and either you or your lips will look washed out. A pink is somehow intuitively easier to pick.
"There's a pink to suit everyone," Kai Vinson, Bobbi Brown's director of artistry for Asia-Pacific told me recently.
When fashion-forward types like him start advocating pink and you see it popping up in a lead rather than supporting role in makeup collections, you know it is time to give it a go again.
I've always loved a classic red lipstick and, in recent times, have been pleased to find the right warm nudes for every day and to play around with coral and cyclamen, but when it comes to that everywoman colour of rose pink it has been a firm no thanks.
I realise I've been guilty of pretty much writing off an entire colour family, based on that aversion. An aversion held without good reason, because as Vinson knows, pinks do flatter.
Rose pink especially suits my colouring, even if I think it may be a tad boring.
So, with pinks coming up roses again - and Valentine's Day taking hold of our senses - it seems timely to reconsider.
The boring thing about having pre-conceived ideas might be that I've written off a pretty proposition as a safe selection rather than owning it as a style statement.