Brand strategist and leadership coach Sandy Burgham advocates playtime as an essential element for a well-rounded life.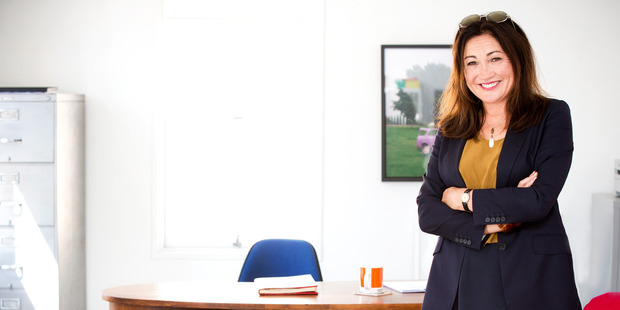 Work/life/play is one of Sandy Burgham's strategies, for herself, and the brands and people (predominantly women) that she coaches.
"Have a play at new things, actively explore your interests to get a healthy detachment and perspective to work, and be careful you don't just work and rest."
For her, this means fitting in hobbies such as mahjong, social tennis, vegetable gardening and boating alongside her multitude of work roles - leadership coach, part-time student, blogger, columnist, member of various boards, and her recent appointment as director of leadership development for non-profit organisation New Zealand Global Women.
Helping to keep her balanced, she says, are her connections with family and friends, the pursuing of a vocation rather than a job, being fully self-expressed and open to learning - she enlists the help of younger "mentors" - and maximising the power of the mind.
"Possibly because I had a Japanese mother, the principles of Buddhism have also resonated with me - nothing is fixed or permanent; actions have consequences; change is possible . . . Your mind is the key to transforming your experience of life."
She finds inspiration in stories of other successful and interesting women, to the point that she reads nothing else.
"I just finished The XX Factor - how working women are creating a new society."
This year she is aiming to create an hour for herself each morning - to walk the dog, stretch and meditate. Her ultimate cure for stress, though, which combines her love of the simple life with her love of her family (a husband and two teenagers), is the time she spends on Great Barrier Island. "Everything about that place inspires me."


SANDY'S ESSENTIALS
I finally bought two stand-up paddle boards last year. I love it. I have no desire to raise a sweat, but you end up getting a good workout while enjoying the view and having a chat.
I get the Stephen Marr guys to dye my hair and they use O&M products, which have hardly any chemicals.
My favourite healthy meal is a Japanese breakfast, which they serve in traditional ryokan inns. Lots of delicious tiny portions and such a beautiful, ritualised way of starting the day.
My naughty weakness is salted caramel gelato from The Store . . . by the tub.
For skincare I am a recent Trilogy convert. Brilliant philosophy, brilliant product, and no harm done to anyone and anything in the process.
The best way to de-stress is to talk. I work with two other leadership coaches and we coach each other. I turn to them when I need to talk it out.
My philosophy on healthy eating - don't eat so much . . . then forget about it, get a life and stop obsessing about food.
Pharrell Williams' Happy was my "song of summer".
I'm 50 and can vouch for life just getting better once you drop the baggage you are currently collecting.
I repeat three things as my mantras - Be yourself, everyone else is already taken (Oscar Wilde); Be the change (Gandhi) and another I heard once - Everything you want in life is usually located, somewhat annoyingly, just outside your comfort zone.
* Check out Sandy's website The WTF Project here.

- VIVA