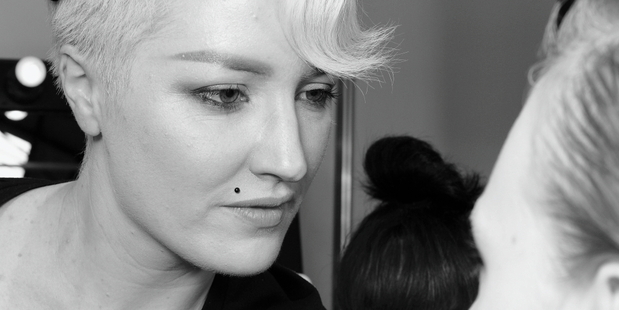 "What's the one tip that transforms your look?"
That's a standard question I often ask visiting beauty experts. It's also a question I get asked as a beauty editor.
The answers are as varied as people's pet subjects - or the products they are pushing - but often they yield some interesting ideas.
Interviewing makeup artists, cosmetic formulators, skilled therapists, leading hairstylists and research scientists can feel like information overload but, as with most subjects, the best way to absorb ideas is one or two at a time.
Tweaking our routines keeps things fresh, so it is always good to be open to new approaches. That said, life is busy, so reinventing the wheel appearance-wise every other day is best left to those with a team of personal stylists ever at hand.
My own updates tend to be incremental, but when I consider how I apply my makeup now, compared with a few years ago, it has changed quite a lot, even though I generally wear less.
Nothing is as transformative as a new hairstyle, but best build trust with a good stylist before a radical change.
With makeup, it is easier to be open to new ideas, after all, it wipes off. I've become a great fan of getting professional advice and it is more readily available, free, than many women realise.
After Lorde's Grammy win, a woman whose own school days are even more distant than mine asked how she, the singer-songwriter got that luminous-looking skin. Having interviewed her makeup artist Amber D, I had a pretty good idea.
A fair bit of layering and buffing is involved, which those of us who aren't dab hands at wielding brushes might struggle to emulate. Luckily last week, I was talking to Amber D's fellow M.A.C senior artist for Oceania, Nicole Thompson, who demonstrated a cheat's version.
It involves using products I would not have considered trying and, when I tried it at home, it worked, so I've now got a new weapon in my beauty armoury. (We'll share the secret in Viva upcoming, but any good makeup artist should be able to help you with a specific query).
Thompson told me she reckons lipstick is the quickest way to update your look. Read her and other tips on how to make your lips look especially kissable in Viva's Valentine's Day issue next week.
Annie Ford Danielson who, with her sister Maggie, is a global ambassador for Benefit, he sassy cosmetic company started by their mother and aunt, was also in town recently. So I trotted out my trusty standard question.
Her answer, as befits a representative of a company that has helped drive the international brow bar craze, was to get your arch in order.
Nothing, she says, has so much impact on the look of your face. It can be an instant de-ager. Her advice is to keep brows full and natural, but tidied. If you have gaps, plug them. If in doubt, ask an expert.
Every little bit of insight helps.
- VIVA