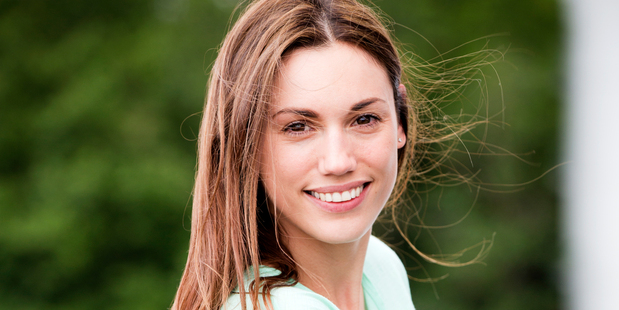 Chatting to Maya Gaebler is inspirational. Her energetic schedule of juicing, workplace Pilates, stand-up paddle boarding (SUP) and marathon training is putting my weekly swim to shame.
After last year's move to Auckland to take on a role as Icebreaker's global wholesale marketing manager, the active 28-year-old took the chance to refresh over the New Year with holidays on Waiheke and in her hometown, Whitianga. Along with a focus on organic eating and plenty of travel, it is the simple times with family, friends and her fiance that keep her going. She tells us about her approach to a balanced life.


Describe your life right now:
Full-on, but so much fun. I moved up to Auckland six months ago and am in love with this place. It has been such a busy time finding a new house, starting a new role within Icebreaker and getting to know a new city.
What keeps you inspired?
Doing new things and seeing new places - I love to travel.
How do you keep balanced when travelling for work?
On a recent trip to New York City and Vancouver I kept up regular exercise, which always helps me feel balanced, and I even discovered something called Barre 3 - an awesome class that crosses Pilates, yoga and ballet and is amazing for fitness and toning
How do you incorporate exercise and recreation into your life?
I have a gym membership, but I often don't feel inspired to go. I prefer to do classes, like Barre 3 or yoga. We also have a weekly Pilates class that work arranges, which is great for squeezing in a lunchtime workout and getting a break from the computer. I think a great trick is signing up to an event with a group - I'm thinking of doing the Icebreaker Off-Road Marathon in Motatapu in March, depending how training goes. I'm really into SUP, which I do on weekends. It really tests your balance and is a great core workout.
How do you incorporate healthy eating into a busy life?
I buy organic as much as possible. I love all the farmers' markets around. I have homemade fresh juices a lot and we cook nice dinners most nights.
What do you do to switch off?
A visit to Mum and Dad's place in the Coromandel is the best way to forget about the craziness of life. I also love getting massages. They are the best, they completely relax you and unblock any tension.
What are you reading at the moment?
I just finished Siddhartha, by Hermann Hesse, which is a great book about someone's quest to find the answer to life's purpose - it definitely made me think a lot. I love books like this, with something easy-to-read and lighthearted afterwards just to mix it up.
Do you have any short or long-term goals?
This year I have two goals: getting to London to see family and planning a wedding, as I'm getting married in October. As a long-term goal, I would love to own my own business doing something that I am passionate about.


- VIVA