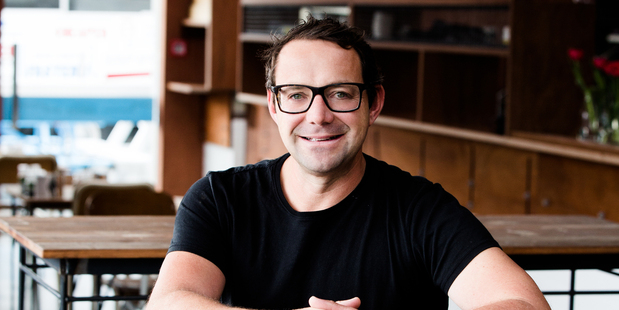 White sangria, prawns and home-made chow chow: it will, naturally, be a foodie-focused summer for chef Mike Van de Elzen, the popular face of The Food Truck TV series. His restaurant Food Truck Garage, in Auckland's City Works Depot, is perfect for those spending their summer in the city - try the puppy dogs (mini chicken, leek and spinach sausages in wee spelt flour hotdog buns) or the probiotic frozen yoghurt sundaes to go. Van de Elzen talks us through his summer plans.
Where I'm Going:
Perth. We're on a three-year cycle with family Christmas - we rotate between my family in Mangawhai, and my wife's who are based in Waihi and Perth. This year it's to the mother-in-law in Perth. It will be 51C, which means the washing dries super quickly, we can pack lightly (no jumpers required) and we are guaranteed consistently hot weather for the whole three weeks we're there! The cheap prawns are a highlight - how good are they? Aussie prawns are the perfect prawns.
Where I'm Eating:
Prawns by the kilo. We might make it to the Little Creatures Brewery, which is in Fremantle, it's a great brewery and it gets jam-packed. It's a rustic version of Hallertau, like a big beer hall, you sit on beer crates, and they pump out great pizza like crazy. Once we get back from Perth I'll be heading to the new cafe in our neighbourhood, L'Oeuf, the food is great there.
Where I'm Drinking:
I'll head to Hallertau out West where they have got a new bar concept going on. They've exposed all the beer tanks and there's a central table where tubes comes straight from the tanks to a waiter, who then delivers the beer to your table. No more "going up to the bar". I like it!
I'll also be drinking white sangria because my photographer friend Babiche (Martens, Viva's photographer) has turned me on to this new version of the Spanish favourite and I love it. And I'll be making lots of my own sodas - rhubarb, beet soda and more.
What I'm Wearing:
Before Perth I'm going to Huffer and I'm going to spend some money! Their clothes are a great fit for me, which is great because I have a strange shape - long legs and a short stumpy body - but Huffer does it for me. I'm after some light pants, maybe linen, because sometimes you just need more than shorts. And maybe a shirt that's not a black T-shirt. My wife is always saying that's all I wear, black T shirts.
What I'm Reading:
The autobiography of Matthew Evans, a former chef and food critic turned Tasmanian farmer. I'm fascinated by his story because I'd love to do that - go and live on a small farm somewhere.
What I'm Making:
I'm big into sauces right now and my home-made chow chow is fantastic (find the recipe here). It makes everything better, you've got to make sure you use plenty of it!
My summer must-have:
A must-have for me this summer is leisure time with my kids and wife. Just not to be working is going to be great. And I'm going to go to some festivals - I've never seen Fat Freddy's or Kora or Shapeshifter or anyone! So I'm going so a festival or two, ones we can take the kids. My other must-have is my Weber BBQ, they're just so incredible and so essential.
Something new I want to try this summer:
Trampolining with the kids. I'm going buy a trampoline and get on it with kids. I'm also going to try and stay home for a whole day. And I'd like to build a go-kart with Hazel.
- VIVA