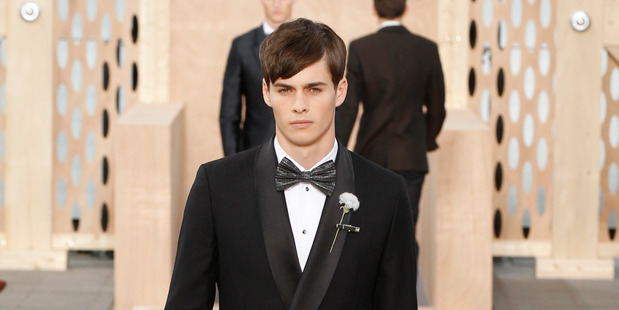 Owning a restaurant is like hosting a dinner party every night of the year. You have to make sure the food's fabulous, the wine's flowing and your guests are having a good time.
As I write this we find ourselves in the flux of party season. We're all looking forward to a few weeks of holidays, sunny days, and of entertaining or being entertained.
This annual season of gluttony requires determination, a strong liver and stockpiles of Nurofen to see you through to New Year's Day. So pick your parties wisely, and if you're entertaining, be sure to choose your guests with equal wisdom.
It doesn't have to take a huge budget to entertain with style. I recently attended a friend's milestone birthday where a gorgeously fat pig was roasted on a spit, with the meat carved on to a giant wooden board. Guests shuffled past the board single file, taking tongs to stuff buns with the juicy, dripping meat.
There were bowls of additional filler: shredded purple cabbage slaw, kumara salad and home-made sauces. All in a simple garden with a rope and tarp awning, and festoon lights between the trees creating a canopy of light. So fabulously unsophisticated, yet sophisticated.
The concept reminded me of Ibu Oka, a $4 dollar lunch spot in Ubud, Bali, where a roasted pig is ceremoniously unveiled each day around midday, with throngs of hungry Balinese and foreign foodie pilgrims clamouring for a spot to sit on the floor and savour the succulent meat. It's always on my bucket list when visiting Bali, it's so damn good.
That's not to say that some don't go over-the-top entertaining others. Sir Philip Green - the controversial British retail billionaire whom I worked for in London - once rented the Hotel du Cap in the South of France for his son Brandon's bar mitvah, and had Andrea Bocelli and Beyonce serenade the audience and the new teenager.
For his 60th birthday, he flew friends and family to a Mexican hideaway on chartered 747s for a three-day extravaganza. Suffice to say the Greens aren't particularly, well ... green.
To entertain well is to anticipate your guest's needs and desires. Is there enough grog? Have you cooked enough to feed the troops? Music, food and wine are all crucial ingredients. A blue sky and warm breeze helps, too.
My father always said no one really notices what champagne you serve after the 3rd or 4th glass as long as you serve it near freezing. Years ago when I worked on Hong Kong Tatler magazine I had the privilege of attending a birthday party hosted by a well-known, super-rich tycoon.
I arrived 30 minutes too early having misread the invitation. The host's wife didn't realise I was near the kitchen when I heard her giving a briefing to the wait staff: "Serve the Dom Perignon during cocktails with the bottle and label showing. Once everyone is seated for dinner serve Moet by the glass but don't pour it at the table." A redefinition of the term "party trick" that still has me chuckling some 15 years on.
Over the next few weeks, it's vital to have pace, stamina and also determination to keep your wits about you. Many a dedicated employee has watched that hard-earned promotion slip by with a drunken office party MOH ("moment of humiliation"). With so much corporate peer pressure on the cards I say it's okay to sometimes cheat: order a glass of sparkling water with lime and pass it off as a vodka tonic. Order a virgin mary and say it's bloody. Sip your wine, but don't swallow. Chase a drink with a glass of water. It's all about moderation to see you through the night.
Equally, it's important to say a word about guest etiquette. It's simply not okay to attend a party at someone's house without arriving with something in your hand. It can be a bottle of wine, or - at a family or close friend's gathering - a great dish or dessert to bring into the fold.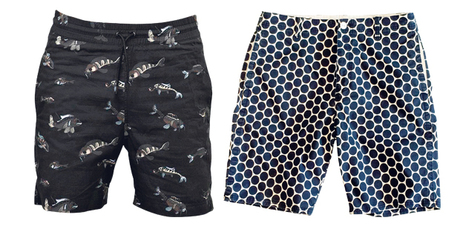 GET SHORTY
The festive season isn't just about formality. An imminent flurry of barbecues and summer dinners means we can be casual, but that doesn't mean sloppy. Pair a great pair of "statement" shorts with a plain T-shirt or short-sleeved button shirt. Be sure the shorts are above the knee to mid-thigh, which is fresh and modern. Avoid anything knee-length or lower, especially in denim and don't wear below-the-knee surf shorts to anything except a surf break.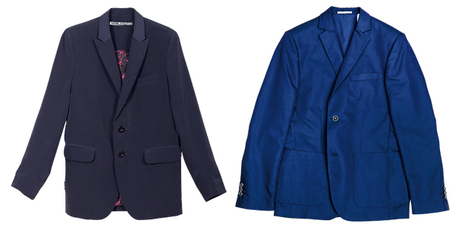 SUITS YOU
Over the next few weeks of parties with clients and colleagues, it's important to keep looking sharp. Without the context of a hectic office environment, your colleagues have plenty more time to check out your wardrobe triumphs - or disasters - during the very long lunches scheduled ahead. A good fitting suit with a nice pair of shoes will see you through meetings and on to that big lunch or dinner with sartorial aplomb. Here are a couple of great suit jacket choices: pair with a crisp slim fit white shirt and brogue lace-up shoes and get that promotion in 2014!

- VIVA