A cruel accident changed the course of a career in front of the camera for Caroline Lorinet. She shares her story with Janetta Mackay.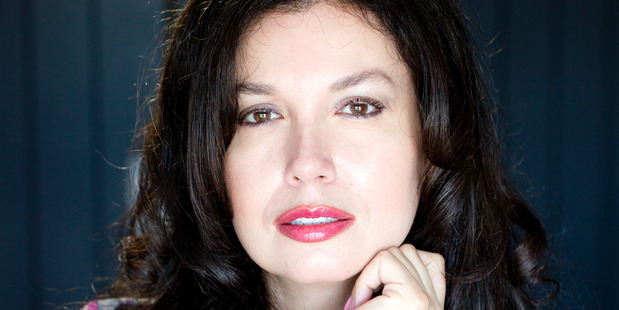 Caroline Lorinet went from having her face on a Champs Elysees billboard to it being shattered on Paris paving. Now the former top model, who has lived in New Zealand for 20 years, is fronting up to the camera again, this time for her own beauty range.
At age 24, Lorinet's European career alongside the supermodels of the 1980s was thrown off track when a motorbike sent her flying in her hometown. Her cheekbone was broken with a face-flattening effect and she needed facial reconstruction and months of recuperation.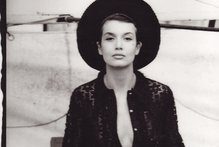 Plans to head to New York after successful stints in London and Milan doing cover shoots and regular work for Vogue, Elle and Marie-Claire magazines, were shelved.
Eventually, she recovered enough for her agency to suggest she go overseas to rebuild her career and confidence. They asked where she would like to go and she chose Australia.
In Sydney, the striking brunette was quickly busy with bookings at leading agency Priscilla's, where New Zealand modelling doyenne Maysie Bestall-Cohen noticed her and lured her to Auckland to work for a while.
Lorinet was kept busy with editorial and commercial work, including a Fashion Quarterly cover in December, 1991, and walking in the Benson & Hedges Fashion Design Awards. There were television advertisements for Just Juice and the Opel Vectra. The latter she remembers fondly. In it she preened as a celebrity before a pack of photographers only to find their lens were focused on the car.
As in her birth country - where she did a five-year billboard campaign for a coffee company and where her face appeared on a jar - she is still occasionally recognised.
After nine months in Sydney, Lorinet moved to Japan to earn extra money before a planned return to France. She shot an Elle cover and Sony commercial, but life took another turn, and she married a Japanese photographer and agency owner and started a family.
The couple quickly decided New Zealand would be a good place to raise their sons Yuki and Niko, now aged 20 and 18. They have since separated, but Lorinet and the boys stayed on, and she now has a house in Mairangi Bay.
Motherhood kept her busy but, for 10 years, she had nursed the idea of starting her own skincare range. Since her mid-20s she had been troubled by dermatitis, and the problems flared a decade later when she suffered a burn-like allergic reaction to a product she had been prescribed at a skincare clinic.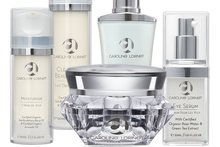 Lorinet initially turned to aloe vera from her garden, but was also put on steroids. Then she tried a French sensitive-skin range to calm things down.
Convinced that naturals were her safest choice, she began researching ingredients and the idea to make her own skincare line grew from there. Lorinet knew it needed a point of difference from the many other natural brands out there and she wanted it to have the prestigious French look and feel she loved.
With backing from a French couple who live in Queenstown, she investigated ingredients and came upon sea buckthorn oil, which a laboratory told her was difficult to work with. "I started to put it on my face and saw that it was amazing," says Lorinet.
She chased leading Australian cosmetic chemist Ray Townsend, who has developed skincare lines for Ella Bache and Joyce Blok after a long career with some of the world's biggest brands. When they finally met, they "clicked" and he helped her realise her ambitions by fine-tuning formulas, which she has made in an Auckland laboratory.
Townsend helped her harness sea buckthorn oil in an acceptable cosmetic formula by decolourising it without losing its functionality. It is now at the heart of her eight-piece Caroline Lorinet hydrating range, which also includes evening primrose oil and peptides to target fine-line formation.
The products, priced from $50 to $250, are currently only available online, but she is targeting premium department stores and has export interest, with a joint venture deal signed for Asia.
France is the holy grail and Lorinet says she believes the range would find a receptive market there. "The French love New Zealand. They love the green and the purity."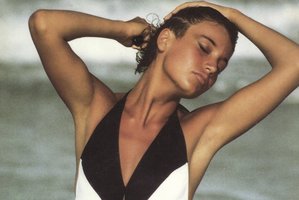 She laughs that she should track down former French First Lady Carla Bruni and send her samples. Back in the day the two worked for the same Paris model agency and had coffee together.
Lorinet was first talent-spotted on the beach as a 16-year-old, shot a swimsuit catalogue and was signed by Elite. Plenty of European work and fashion week walking followed, but it took her a while to overcome her insecurities. "You learn to live with yourself."
She came to love the behind-the-scenes camaraderie. "I got a lot of money, but I was a spender," she says pointing to travel, cars and bad investments.
But the memories are good and she says to succeed in modelling discipline is needed. So, too, with skincare.
Lorinet advocates stringent sun protection and a regular, simple cleansing routine."My skin is more glowing now than ever," she says. "I could not live without it [her skincare range]. I developed it for my skin and the many people who need it."
Self-acceptance and a healthy lifestyle helps with appearance, says this practising Buddhist who eschews Botox. But, being French, appearance matters, and she laughs that she won't rule out a chin lift.
When it came to sorting out the imagery for her range, it was only fitting that this 49-year-old former model should look no further than the face in the mirror and get back in front of the camera. She is happy with what she sees, saying it is a woman who is confident, secure, feels lively and has beautiful skin despite the traumas her face has endured.
"I'm ageing in the right way."
• To find out more about Caroline Lorinet skincare, see the website carolinelorinet.com. The range is available at mybeautystore.com and samplebar.co.nz.


- VIVA