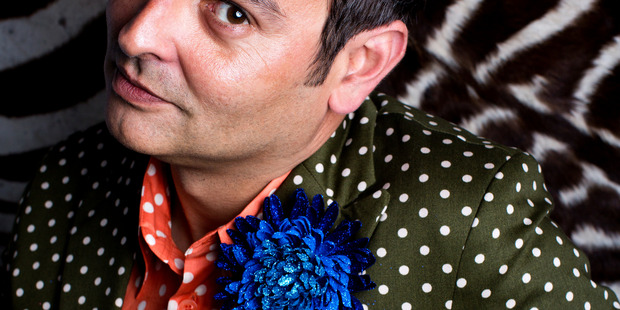 From Chanel's art installation runway set to Prada's prints featuring the work of street artists, fashion's art appreciation has hit a high for the upcoming spring 2014 season. Blurring the lines between art and fashion locally are beautiful glitter flower pins, the latest collaboration between artist Reuben Paterson (pictured) and World.
Paterson's long-standing friendship with the World team has seen them work together for more than 15 years, producing everything from printed signature T-shirts to "muscle man" brooches - as well as the famous glitter suits that are now held in public and private art collections.
Known for his glitter and diamond dust paintings, Paterson's latest accessories come gift-boxed with gold foil signature authentication. Available in five colours and two flower styles, the dazzling wearable mini-sculptures are described by World's creative director Francis Hooper as "outrageously fantastical", and we'd have to agree.
Paterson, who will also create a Christmas window installation for World's Britomart's boutique, was recently chosen for the Asia New Zealand Foundation's 2014 artist-in-residence exchange, and will head to South Korea next year.
• The Paterson Store Flower Pins, $395 each, from World Britomart, ph (09) 373 3034.


- VIVA