South Africa's wines are as varied as the country's landscape writes Jo Burzynska.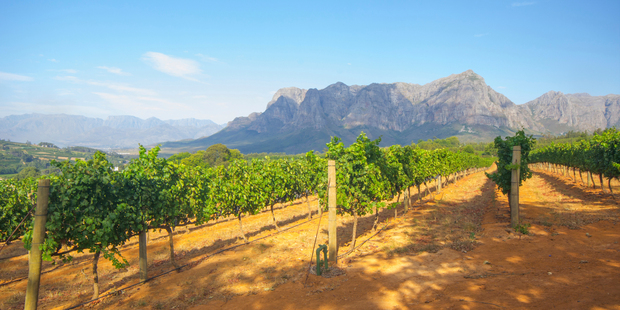 From the parched Kalahari Desert to the lush landscapes of the Western Cape, South Africa is a land of great beauty and diversity. As my recent immersion in the wines of the country has reinforced, this extends to the fruits of its vineyards, which show some of the greatest variety to be found in a "New World" wine-producing nation.
I've been lucky enough to travel to most of the world's major winegrowing nations, but South Africa remains at the top of my "to visit" list. This latest South African adventure started in Britain (the largest export market for South African wine) at the "Beautiful South" tasting in London.
With 169 South African wine producers present, it presented an amazing opportunity to explore the wines of a country which, although ranking number eight in the world's wine production, remains relatively uncharted territory in New Zealand.
One of the varieties that particularly impressed was the white flagship variety, chenin blanc.
Once championed for its ability to retain acidity in warmer climates, bland, neutral examples dominated past production.
However, a recent chenin blanc renaissance has seen a new wave of winemakers give this noble variety the treatment it deserves and draw on the country's rich supply of old chenin vines, of which more than a third are older than 20 years.
Old vines was the theme of one of the focus tastings at the Beautiful South event. Many of these chenins showed a thrilling intensity, often with bright notes of lemon, honey, nut and mineral.
I also encountered interesting sauvignon blancs, which are more rich and full-bodied in style than ours, given South Africa's warmer conditions, with the best exhibiting a flinty character. There were also ripe shirazes and ripe, savoury red blends aplenty.
Given our diminutive domestic wine market, most of the wines I sampled are sadly not available here. However, Kiwis are consuming a fair amount of South African wine: last year we imported more South African wine than French wine and rank as one of the Top 20 export markets for the country's bottled wines.
Much of this is at the cheap and cheerful end of the spectrum, which only hints at the excitement to be found at higher levels.
However, there is an increasing array of interesting examples becoming available, and on my return I caught up with the man responsible for importing many of these, Martin Cahnbley of Planet Wine.
Since setting up his specialist importing company a decade ago, Cahnbley notes that he's seen a surge in interest in South African wines here in the past two years.
He largely attributes this to their increasing quality and overseas coverage that social media has made accessible to a new gener- ation of wine drinkers. This has allowed him to import greater volumes and a wider range.
"I love the wide variety of styles of chenin blanc, from austere and minerally to juicy and quaffable and broad and mouthfilling," he enthuses.
"The dynamism and confidence of the industry is also great, as well as the exuberance of its winemakers."
Thanks to him we can experience more of these impressive South African wines at home.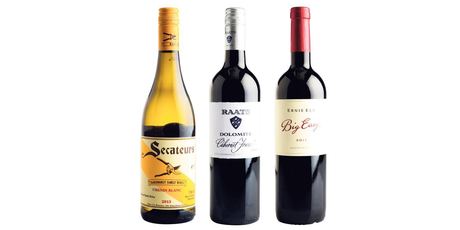 A WINE SAFARI
AFFORDABLE INTRODUCTION
Badenhorst Family Wines Secateurs Chenin Blanc 2013 $25
Adi Badenhorst is one of a new wave of winemakers in Swartland who've rescued abandoned vineyards and their old vines and are making exciting wines. This full-bodied, crisp chenin is one - with its notes of lemon, beeswax and flint - sourced from plantings that date back to the 60s. From Wine Direct, Wine Circle, Village Winery and Accent on Wine.


ELEGANT RED
Raats Dolomite Cabernet Franc Stellenbosch 2012 $XX
There's a Kiwi connection to this fresh, fragrant cabernet franc with its notes of pure, sappy black cherry and plum fruit, laced with herbs, spice and mineral. It's made by Bruwer Raats, brother of Jasper Raats, who's behind New Zealand's Koru label. From Great Little Vineyards, Wine Direct, Village Winery and Accent on Wine.


HOLE IN ONE
Ernie Els "Big Easy" 2011 $29
Former World Number One golfer Ernie Els is better known for his achievements on the golf course than in the vineyard. However, he's made a serious commitment to winemaking, releasing wines such as this gutsy red blend of shiraz, cabernet, cinsault, grenache and viognier, which displays succulent and bright berry fruits and spice that's as supple as his swing. From Wine Direct, Blanc, Wine Circle, Village Winery, Farro Fresh and Accent on Wine.


- VIVA