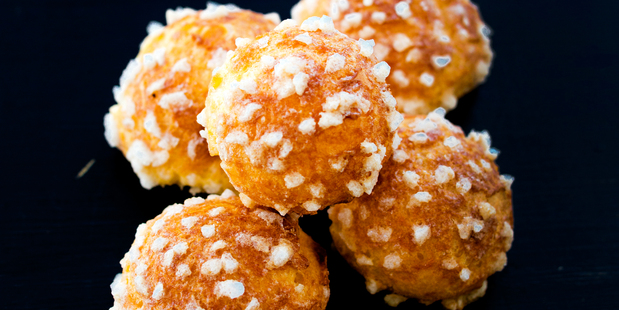 Chouquette up
La Voie Francaise (The French Bakery Cafe) on Dominion Rd revealed their delicious, new chouquettes this week. Traditionally served with coffee, the French delicacies are made from choux pastry and covered with pearl sugar, difficult for the cafe to source until recently. The owners are delighted to be recreating this delicious taste of home here in New Zealand. Five chouquettes for $3, from La Voie Francaise, 875 Dominion Rd, Mt Roskill, ph (09) 620 5947.


This weekend
Indulge in island-style olives at the 11th Waiheke Olive and Artisan Food Festival, where you can try and buy medal-winning oils and olives from this year's harvest. Tickets $15 at the gate at Rangihoua Estate, 1 Gordon's Rd, Rocky Bay. From 11am to 5pm, this Saturday and Sunday.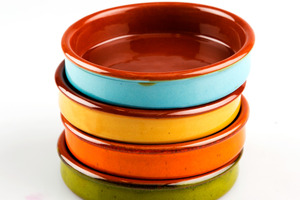 Serve it up
Serve tapas the traditional way with these colourful dishes, handmade in Catalonia by a family-owned pottery business and imported by food writer Catherine Bell. Buy them at epicuretrading.co.nz


Take me to Paris
Ponsonby's French local La Cantine du Torchon has a new name, a new vibe and a new chef de cuisine. Frenchie - Bar a Vin is now more bar than restaurant, but still serves the same delicious crepes (albeit a slightly reduced range) with their focus moving to French specialties and an expanded wine range. Delicieux.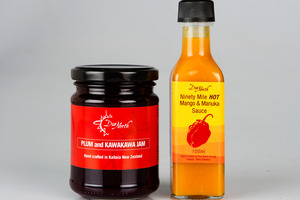 The perfect sauce
Always on the lookout for the perfect hot sauce, we're impressed with Kaitaia's latest export, Due North Foods, which has gained a following at Northland farmer's markets.
Ninety Mile Hot Mango & Manuka Sauce and Plum and Kawakawa Jam are part of the small range available at Victoria Park and Remuera New Worlds.


Dinner tonight?
Make it an art-themed one, at The Artist's Dinner - an all-female art exhibition featuring work from artists such as Misery, Karen Inderbitzen-Waller and Paris Kirby, held at good-time-guaranteed bar The Golden Dawn. It's a cheap night out, with free entry and French-inspired street food available for $10. Twenty signed prints from each artist will be on sale for $40 each. Tonight from 5.30pm to 8.30pm at The Golden Dawn, cnr Ponsonby and Richmond Rds.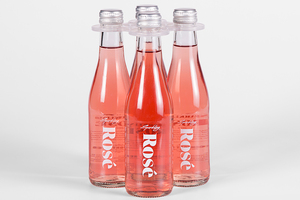 Made to order
Rochfort Rees comes to the party with a one-hour delivery service tying in with their new website launch. No need to leave your deck to enjoy their limited edition sparkling rosé four-pack now ($28.99 from rochfortrees.co.nz). After hours delivery runs from 5pm-10pm, Monday to Friday within the CBD and surrounding suburbs.


- VIVA