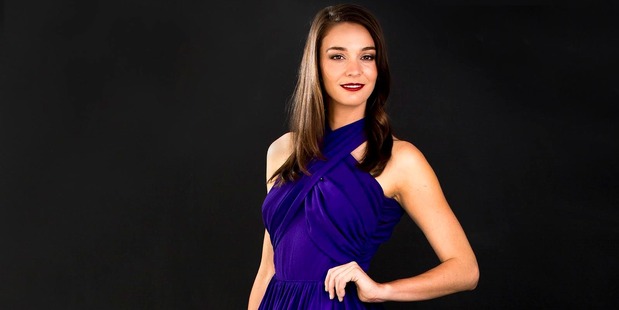 Tomorrow night's Vodafone New Zealand Music Awards look set to be one of local music's most stylish, with several local designers creating special outfits for hosts, guests and performers.
What will Lorde wear? Will Ruby Frost go back to pink hair? Will Shona Laing wear Zambesi, after they played her song (Glad I'm) Not a Kennedy during their show at NZ Fashion Week?
This year's official fashion partner is Ruby, with designer Deanna Didovich creating three custom-made looks for host Shannon Ryan to wear throughout the evening - including this glamorous gown for the red carpet and start of the awards, which we show you exclusively here for the first time.
"When I began working on this with Shannon and the awards team, the most important thing on my list was making sure that she looked a million bucks. We have used some amazing colour and embellishment that will really stand out on the stage," explains Didovich, whose collections are frequently inspired by music. Each season there is a playlist she has on repeat. Right now, she's all about Iggy Azalea and Missy Elliot.
"Fashion and music naturally come hand-in-hand. I think that the two influence each other through people: a designer takes on a musician as a muse, dresses them, and this, in turn, influences their work and audience." Expect plenty of stylish music inspiration on the red carpet on Thursday night - we'll bring you our picks.
• Tickets to the VNZMAs are $25, from ticketmaster.co.nz.


- VIVA