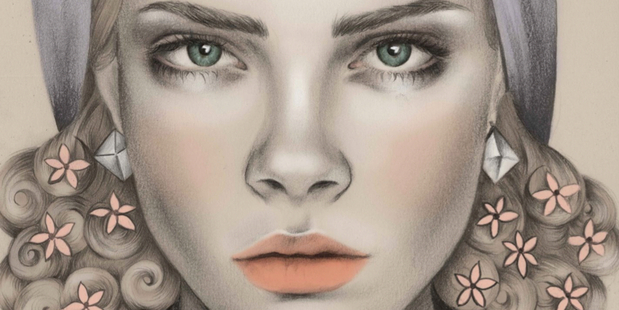 THIS WEEKEND
- Check out the Newmarket Fashion Festival, featuring more than 50 events over four days. Our picks include an in-store chat with World designers Denise L'Estrange-Corbet and Francis Hooper, and the Champagne Art Trail, featuring work from six artists in selected stores - pictured above is Rhianna May McCormick-Burns' piece. Festival tickets available with any purchase over $50 at participating businesses. See here for details.


IN THE GARDEN
Peruse 25 inspirational gardens at the Auckland Garden DesignFest, from Xanthe White's native Mt Eden sanctuary to Gudrun Fischer's poolside Remuera retreat. All weekend, all garden tickets available for $50 from Palmers garden centres or iticket.co.nz, or for $60 at the garden gates - where you can also buy $5 single entries. All proceeds go to Ronald McDonald House Auckland, KidsCan and Garden to Table. This Saturday and Sunday from 10am to 4pm. See here for more details.


FABRIC SALE
Trawl for vintage fabric and patterns at Fabric-A-Brac, a Mercy Hospice Auckland fundraiser. Upholstery, buttons and sewing accessories will also be available, along with coffee and treats for sale. This Saturday from 9am to 12.30pm at the Freemans Bay Community Hall, 52 Hepburn St.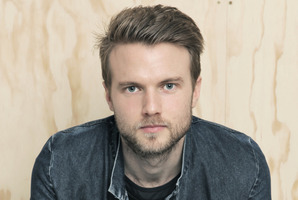 THE WINNER IS...
Congratulations to Jae Mills of Commoners, winner of the $10,000 DHL Express Fashion Export Scholarship for 2013.
Announced on Tuesday night, the award establishes Commoners as New Zealand's top emerging fashion exporter. Included in the prize package is a meeting with international luxury retailer my-wardrobe.com, who were apparently so impressed with all three finalists that they plan to start a relationship with Blak and Meadowlark as well as Commoners. Go team New Zealand!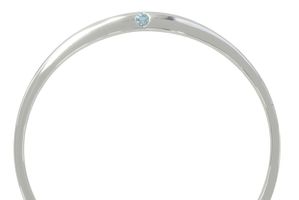 DROPPING INTO STORES
Boh Runga's latest range for New Zealand Mint is inspired by small, meaningful actions, regardless of each being just "A Drop in the Ocean", as per the collection name. Featuring blue topaz on silver, the pieces range from $79 for a pair of studs to $339 for a bangle - we think the midi-pinky ring (pictured) is pretty cute for $139. See here for more details.


LEATHER LOVE
Arran Gemmell, one of the Gemmells clan, has branched out from shoe repair to create Bovine, a range of leather backpacks, satchels and overnight bags for men, each handmade on site using antique machines and techniques. Find the range at Superior Bags above Gemmell's Footwear, 191 Symonds St, Newton.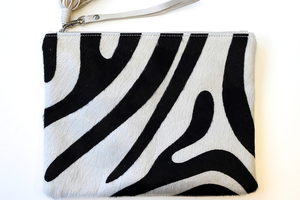 WILD ABOUT...
• Baobab's Mountain Range of candles in faux fur glass holders, inspired by such great heights as Everest, Mont Blanc and Kilimanjaro. Available from Corso de' Fiori. $190 for small, $290 for large.
• Mooi's summer collection of South African cattle hide handbags, fair trade and manufactured from food industry by-products. Pictured is the zebra print "Jem" clutch, $130. See mooi.co.nz.


DONATION WITH A DIFFERENCE
Snip your ponytail this week for Pantene's Beautiful Lengths campaign, which partners with charity Look Good Feel Better to inspire New Zealanders to grow, cut and donate their hair, to be turned into real-hair wigs for women undergoing cancer treatment. Click here to find out where to send your hair donation, or to upload a personal story instead.


KYLEE + KELLY
Knitwear champion Kylee Davis has opened a pop-up store - her first since the early days of Insidious Fix. The store, at 9 Mt Eden Rd, will stock her spring/summer collection, including a print collaboration with illustrator Kelly Thompson.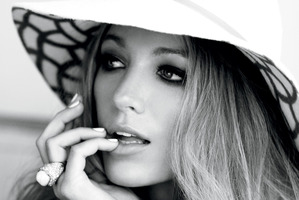 THE FACE
Golden girl Blake Lively has been announced as the new spokesperson for L'oreal Paris, adding to an impressive roll call of brand associations for the actress, who is also Gucci Premiere's fragrance ambassador and the face of Chanel's Mademoiselle bag.


BRITOMART'S LATEST
Sex things up at Sass & Bide's new store, just opened in Britomart. Perfect timing for slinky party frocks and boho holidaywear. Find it at 28 Galway St. Phone (09) 377 2630
- VIVA