Ambitious vintners in Waipara and North Canterbury are taking the region's wines to a new level, writes Jo Burzynska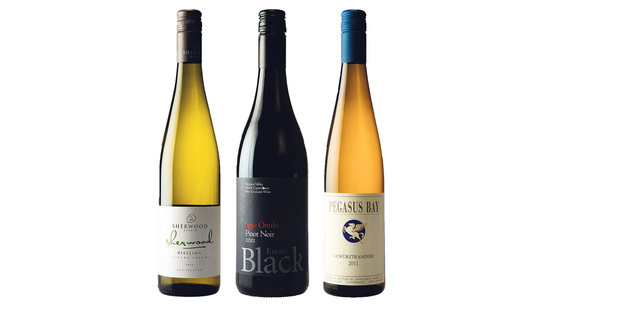 "It's a bit of a secret, like a fantastic fishing spot that locals keep for themselves," says winemaker Alan McCorkindale of the Waipara region in which he's been involved for almost a quarter of a decade.
It may be uncharted waters for many wine drinkers, but the word is starting to spread that Waipara and the wider North Canterbury area is spawning some of the most compelling wines made in New Zealand today.
Though the first commercial plantings in the region date back to the early 80s, it's only been in the past 15 years that vineyards really started to take off in the region. Most of these belong to a diverse band of small producers, which has made promoting a strong regional message to the wider world something of a challenge.
In the past five years things have started to get really exciting in the area as a mixture of new sites and older vines come on stream, combined with deepening regional knowledge and young and ambitious blood helping take the region's wines to the next level.
Riesling has traditionally been the region's flagship variety, which is no surprise given the intensity and balance of examples that have emerged from its cool climes.
As well as a wonderful crispness, these tend to display a distinctive Seville orange character, with impressive examples being made by the likes of Pegasus Bay, Muddy Water, Mountford, Sherwood Estate and Greystone.
However, recent years would suggest that pinot noir could be the region's new star as its potential starts to be realised by a widening range of wineries.
Trailblazers such as Pegasus Bay and Mountford have now been joined in Waipara by the likes of Black Estate - that's now managed by a youthful family team - and new biodynamic vineyard Fancrest. Over in Waikari, a tiny new region northwest of Waipara, stunning examples are being made by Pyramid Valley and Bell Hill.
It's the limestone hillsides that drew many winemakers here and is likely behind the quality and distinctive profile of North Canterbury's examples, the best of which are often concentrated, well structured, savoury and fragrant.
Chardonnay is another variety the region does particularly well, and aromatics are another strong suit. With soils similar to those of Champagne, the promise of sparkling wines are being explored by McCorkindale and Sherwood, while chenin blanc and cabernet franc have recently been planted at Black Estate, varieties that have yet to be extensively explored in the region.
"The region has historically been a 'quiet achiever'," notes Pegasus Bay's Ed Donaldson. "It's been getting some amazing press both domestically and internationally for its pinot noirs in particular and the time for its share of the spotlight is here."
Spurred on by this international recognition, a group of the region's winemakers are taking to the road to tell their stories and show wine drinkers closer to home the undiscovered treasures on their doorstep.


NORTH CANTERBURY FARE
Racy riesling
Sherwood Estate Waipara Valley Riesling 2012 $19
There's a veritable bouquet of flowers in this pretty and delicate just off-dry style of riesling that's threaded with notes of jasmine and rose over a base of citrus and mineral. Available from sherwood.co.nz.


Limestone pinot
Black Estate Spye Omihi Waipara Valley Pinot Noir 2011 $42
From Waipara's classic limestone and clay slopes comes this supple and savoury pinot noir, with its dark fruits and hints of exotic spice and herb underpinned by chalky textured tannins and a vibrantly fresh undercurrent of mineral. Available from Caro's, Glengarry and Farro Fresh.


Exciting aromatic
Pegasus Bay Waipara Gewurztraminer 2011 $27.95
Opulent and highly perfumed, this great gewurz is relative newcomer to the Pegasus Bay stable. Its rich and viscous palate is infused with notes of tuberose, musk, five spice and ginger lifted by a fresh edge of orange zest. Available at pegasusbay.com.


Nine North Canterbury vineyards head north
The next stop is Auckland as nine North Canterbury wineries host an intimate evening of wine tasting and food at Auckland's Northern Club on November 7.
Pegusus Bay, Bellbird Spring, Greystone, Muddy Water, Mountford, Black Estate and the new Tongue and Groove label from Waipara, along with Bell Hill and Pyramid Valley from Waikari, will be pouring their wines on the night, with canapes cooked by the Wintergarden using North Canterbury produce.
Tickets to the evening can be purchased at dashtickets.co.nz.


- VIVA