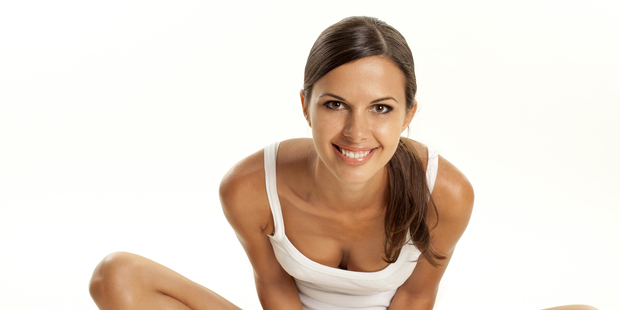 It seems a little early in an erratic spring to be talking about getting beach-ready, but maybe it's time to slowly unfurl those pasty curled-up limbs and stretch yourself a little in anticipation of one day being able to grin and bare it.
As the number of layers we wear decreases, it's time to think about your body's skin tone and appearance, and it's not too late to start an exercise regime. Each to their own, but I'm warming up slowly, starting with relaxing baths followed by some gentle self-massage on bits that haven't seen the light of day for quite some time.
Viva will come later to the best ways of tanning safely, but for now it's about slow skin reconditioning.
Build up the hydration levels with regular moisturising and start sloughing off any rough bits. Here's a few extra ways to get the pre-summer process kick-started painlessly, by using products containing energising ingredients.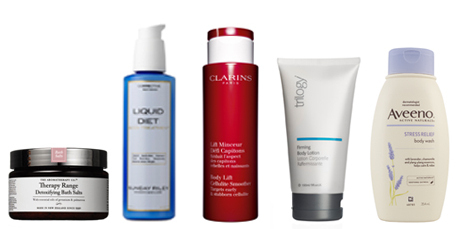 1. The Aromatherapy Co Therapy Range Detoxifying Bath Salts - $18.99
These natural mineral salts will perfume a relaxing bath while also stimulating pores and helping to rebalance skin's natural oil balance.
With essential oils of geranium and palmarosa, the tub contains a handy wooden scoop so you can measure out the right amount.
From Farmers stores or thearomatherapycompany.co.nz
2. Sunday Riley Liquid Diet - $163
Catchy name for one of those topical body treatments designed to temporarily tighten skin. This American example unusually, does not have caffeine high up on the ingredient list, relying rather more on other botanicals, including cactus extracts, plus yeast.
I didn't much notice the promised instant cooling sensation, but it smoothes on well enough, although after having sampled various of these refining formulas, I figure it's the regular rubdown as much as the bottle's contents that helps wage war on water retention and wobbly bits.
From Mecca Cosmetica stores, meccacosmetica.co.nz.
3. Clarins Body Lift Cellulite Smoother - $96
Clarins (along with other French ranges from the likes of Lancome, Chanel, Sothys, Decleor and others), has a selection of creams and lotions targeting cellulite formation and skin firmness. These products, for use at home, can have a noticeable initial effect on micro-circulation, but I've found the best results come from concentrated in-salon applications which, when combined with wraps, can leave skin feeling noticeably firmer.
For those with the patience for daily at-home doses, this creamy gel with plant extracts absorbs well and handily comes with massage instructions.
From selected department stores, pharmacies and salons.
4. Trilogy Firming Body Lotion - $29.95
Choosing a body lotion with hyaluronic acid and plant oils is a sure-fire way to add extra moisture into the mix. Trilogy's fits the bill nicely and regular use will improve skin's elasticity and smooth its surface, plus it is made locally from certified natural ingredients. The light fragrance of lavender, frankincense and rose geranium is uplifting.
From selected department stores, pharmacies and health stores, or see trilogyproducts.com

5. Aveeno Stress Relief Body Wash - $16.99
If your skin is sensitive, you should look for a soap and dye-free body wash.
Aveeno offers this one which, like the matching body lotion, contains colloidal oatmeal to restore the skin's pH balance and maintain a healthy moisture barrier.
The Stress Relief line contains calming lavender essential oil and chamomile, making it seem a little more indulgent than the fragrance-free Daily Moisturising one, but both are sound options for the budget conscious.
From supermarkets and pharmacies.

- VIVA