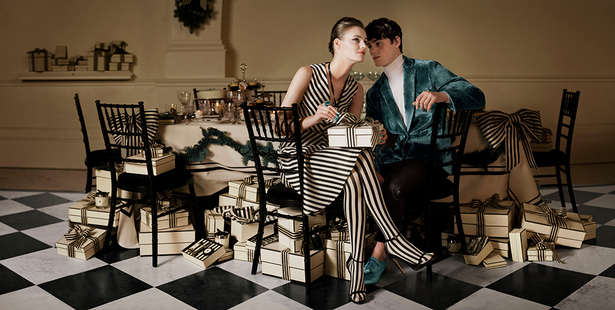 Just over 13 weeks to go folks. . . that's Christmas I'm talking about. Whether this thought causes a shudder of anguish or of anticipation, there's no getting away from the fact that soon we will all be looking down the home straight of 2013.

Retailers are already lining up for the race for your retail dollar, hoping for the usual seasonal stampede of consumerism. A few stores have set-up Christmas gift displays, but from next week onwards expect to see some of our biggest chains break out the tinsel.
Personally I think the stuff should be banned until at least after Labour Day Weekend, but I realise my preference to limit the Christmas countdown to December is a lost cause. Surely though it would be a public service not to start the carols until the actual month of Christmas, so we can happily tra-la-la-la-la for a few weeks rather than wanting to run screaming from the mall in mid-November.
This isn't meant to sound Grinch-like, I love the lead-in to Christmas, provided it doesn't last too long. But for me it has all started rather early, so I'm indulging in a spot of downloading.
Last week, I previewed five separate Christmas beauty and gift ranges, and upon checking my diary, note the first one I saw was way back in June.
If this sounds like madness, it's merely a reflection of how far in advance distributors work, to allow for retail ordering and marketing. Beauty editors like me get to do a lot of vicarious shopping, checking out showrooms of selections to help decide which of the many goods on display might interest our readers. My inbox is already full of images that will be sorted for Viva's gift guide pages.
We'll hold off bombarding you with too much information, too early, but if you're the sort of shopper who plans in advance here's a few observations. Christmas shopping this year is about value, perceived and real. The aspirational quotient will be high, with some exorbitant items featuring for the affluent end of the market and a lot of rather smart gifting options bringing a luxury look at more everyday prices. Whether you are in the market for a $1200 coffret from Jo Malone or a $19.99 candle set from Farmers, there's a strong emphasis on design values and bold colour.
These trends will carry over for those who like to dress their homes for the festive season. Whether you dine beneath a bright paper pom pom or a glittering chandelier, the best gift is being able to set the table with love.
- VIVA