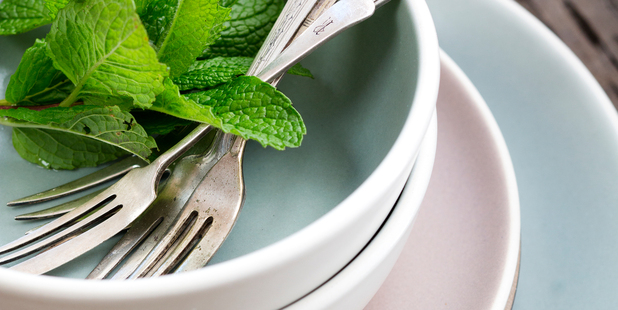 Inspiration for meal ideas are always popping into my head. Sometimes it's spotting a new ingredient in the supermarket aisles or an old favourite - such as today's parsnip - at the vegetable shop.
Actually, mention parsnips around our dinner table and the response from the teenagers is not always positive. The best thing to do with this delicious soup is just serve it and wait for the response; it always surprises even the most discerning. It has a subtle flavour with a rich, creamy texture and is one of my all-time favourites.
I like to roast a few parsnip chips to serve alongside as an alternative to bread rolls. This soup was served as part of a celebration dinner for my aunt's birthday last week - and she just happens to have a very old, very large avocado tree, which brings me to my next recipe.
Viva's editor Amanda, was talking about a delicious lunch she had recently at Black Barn Vineyard in Hawkes Bay - which included Asian prawns served with an avocado mousse.
Our mother has been making avocado mousse for years - it was quite the thing in the 70s, when avocados were exotic. So, armed with a basket and secateurs (to ensure natural pruning and a good crop next year), I took to my aunt's laden tree. Avocado is delicious spread on toast with tomato and black pepper, or sliced decoratively on a plate and served with strawberries and a rich balsamic vinegar. And, whenever I see them for under $2 I nab a few and make this delicious mousse. Either slice it and serve as a starter, or make it part of a platter with crostini and crackers for people to help themselves. Don't forget a good squeeze of lemon to really bring out the flavour.
Another retro favourite is today's pineapple upside-down cake. This is one of the first cakes I remember being served as a dessert, usually with cherries in the middle of the pineapple rings. I am not a fan of glace cherries so I've left them out, but if you want a more festive look, by all means place one in the middle of each pineapple ring.
This cake is definitely best warm from the oven, with the caramel dripping down the sides, served with softly whipped cream.
Delicious.


Recipes:
• Parsnip and Apple Soup
• Avocado Mousse
• Pineapple Upside-Down Cake
For more of Angela Casley's fabulous recipes, visit foodhub.co.nz
- VIVA