Jo Burzynska applauds local, lesser known, cool-climate syrahs that are climbing the quality charts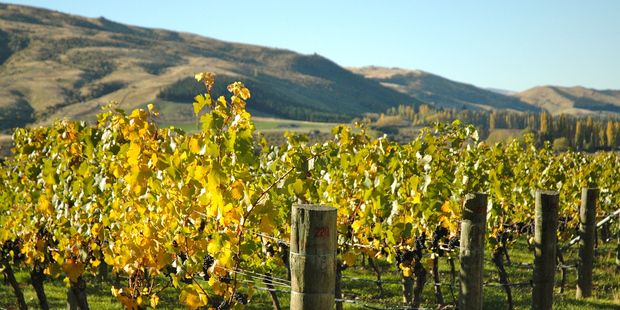 If I had to pick a variety to be the pop star of grapes it would have be syrah.
Soft accessibility has made syrah (or shiraz, as its Aussie alter-ego is known) a mainstream hit. It is now found in all the hottest (and coolest) places, while popular
It is making it one of the world's chart-topping varieties in terms of the area planted.
Syrah or shiraz, it originally hails from France. Plantings for this spicy specimen, originally from France, have expanded from under 10,000 hectares in the 80s to more than 140,000 hectares across the globe today.
This veritable Madonna of vine varieties sees its chameleon-like character change with the wide range of climates and soils in which it thrives.
In the classic cool-climate territory of the Northern Rhone it can make elegant examples that are perfumed and peppery. Head to Australia and warm climates such as Barossa and McLaren Vale make some of the ripest, fuller-bodied expressions, with dark plum fruit and lashings of spice.
Australia actually possesses the world's oldest syrah vines, some dating back to 1855, before their French counterparts were wiped out by a vine pest that destroyed Europe's vineyards later that century.
Yet within Australia, not all shiraz is made in blockbusting mode, with a new approach to winemaking and exploration of cooler sites leading to fresher, more refined expressions.
Elsewhere, syrah can be found in many stylistic guises, with Chile's cooler regions making some of the most promising New World examples.
Here in New Zealand, there's been a big buzz around our fresh, peppery cool-climate Syrahs. Described by one winemaker as akin to a "triple shot pinot", it's popped up from Northland to Central Otago, with Hawkes Bay and Waiheke emerging as key areas.
Though Aussie shiraz may be the Kylie Minogue of the variety, New Zealand's offerings are more Lorde: starting to create waves internationally, they are still relatively underground, especially given the tiny amount we currently have planted in the country.
This is doubtless behind the fact that even here in New Zealand, though most wine drinkers will be au fait with Aussie shiraz, local syrah remains something of a mystery.
It's a situation exacerbated by the fact that there are few inexpensive examples to offer a stepping stone to its fragrant delights.
Unlike the warm climates across the ditch, in New Zealand our conditions make it a more costly affair.
At a seminar exploring syrah hosted by New Zealand wine distributor Negociants, Dave McKee of Black Barn explained how labour-intensive the variety was in our marginal climate, requiring plenty of work in the vineyard, and in his case hand-harvesting from its warmer hillside site. Add to this the very low production required to make ripe and characterful examples - which can see a vine produce a single bottle - and it's evident how it all adds up.
"Sauvignon blanc introduced sound wine to the masses and in pinot noir there are entry levels," reflected Dry River winemaker, Wilco Lam. "However, with sauvignon blanc there's more room to manoeuvre in terms of yields. If we move to higher crops with our syrahs in order to make cheaper wine, we'd be shooting ourselves in the foot."
They may not be plentiful or cheap, but check out New Zealand syrahs when exploring the variety as they're climbing up towards the top of the quality charts.


SYRAH STYLE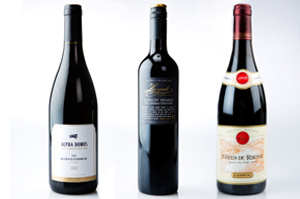 Alpha Domus The Barnstormer Hawkes Bay Syrah 2012 - $32
A bright, fresh, juicy local syrah with soft and pure berry fruit - a lovely example from a challenging vintage.
Available from Liquorland, New World, Pak'n Save, Howick Village Wines & Spirits.
Langmeil Hangin' Snakes Barossa Shiraz Viognier 2011 - $29.95
Syrah's not just a solo artist. It loves to duet with the white grape viognier in the top reds of the Cote Rotie and in this Australian example - a succulent specimen with notes of ripe blueberry, licorice and clove.
Available from Accent on Wines, Hamilton Wine Company, Point Wines, The Wine Vault.
Guigal Cotes du Rhone 2009 - $27.30
In the Southern Rhone, syrah is often in a group with the likes of grenache and mourvedre, as it is in this Cotes du Rhone with its ripe, plump, dark berry fruit infused with spice and notes of earth.
Available from Liquorland, New World, Glengarry, Peter Maude, Howick Village Wines & Spirits, Brano's.
- VIVA