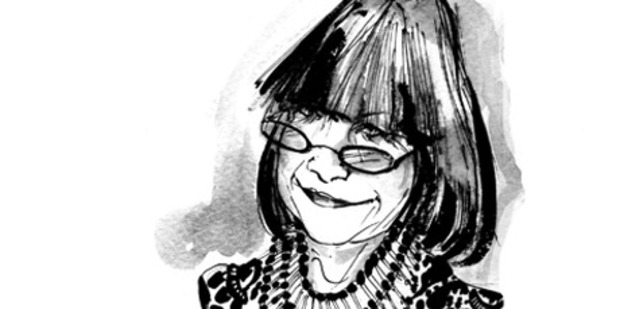 An inspiring force for women of all ages, Hilary Alexander is busier than ever after "retiring" in 2011. The New Zealand-born, internationally renowned fashion journalist stepped down from her role as fashion director of The Daily Telegraph newspaper, with plans to study archaeology - but various opportunities have kept the exuberant 67-year-old away from academia, for now.
As well as writing for Hello! and consulting to British retailer Marks and Spencer's per una line, Alexander is currently in the throes of styling two big charity fashion shows.
Known for her work ethic and enthusiasm as much as her love of Masai necklaces and tribal prints, she wouldn't have it any other way.
"It's retirement, not disappearance," she tweeted when the news of her retirement was announced.
On the phone from London, Alexander is typically chatty and animated while discussing how her life has changed since.
"I think it's extending me, in a lot of ways, as I'm doing things I wouldn't have done. I've got more time to myself. I can sit and do the crosswords if I feel like it, I can do the gardening and work in the evening, which is nice."
She is considered, still, to be one of the world's best fashion critics - a dying art - and is beloved within the fashion industry for her warmth, humour and hard work. Burberry's Christopher Bailey has described her as one of a kind, while Suzy Menkes, fashion reporter for the International Herald Tribune, described her as an "E person - E for energy, E for enthusiasm, and E for execution".
That enthusiastic outlook has been her biggest lesson through the years, says Alexander.
"The biggest lesson I've learnt about fashion is to approach everything with a fresh eye, and enthusiasm. It's important to love what you do."
After 51 years as a journalist, she is still as passionate about fashion as most 20 year olds. It's still "a thrill" and "tremendous fun" to see shows and collections take shape and she continues to champion young talent as a trustee of Graduate Fashion Week. She's excited about the progression of the new generation coming out of London right now, with the likes of Christopher Kane, Mary Katranzou, JW Anderson and Simone Rocha.
That passion was acknowledged when she was made a member of the Order of the British Empire in this year's Queen's Birthday Honours, for services to fashion journalism. She hopes her sister, who lives in Hamilton, will go over for the investiture ceremony.
Alexander is thrilled, but modest about the acknowledgment. It follows many other awards - two British Fashion Journalist of the Year awards, the Eugenia Sheppard Media Award at the CFDA Awards in 2011 - but she doesn't think anything will supersede the OBE.
"Obviously, it's nice to get awards, but I don't expect them. It's a nice surprise, really."
- VIVA