While some labels were simply not strong enough for a Fashion Week catwalk, there were plenty of slick highs to compensate.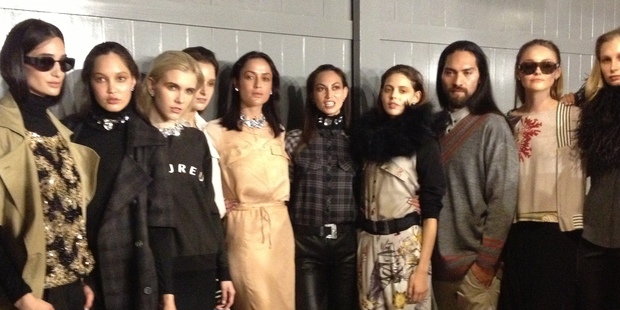 It was interesting to read a newspaper report on the final day of NZ Fashion Week which commented on the increasing malaise over New York Fashion Week.
"To the outside world, Fashion Week may look like the most fabulous party on Earth, but insiders are getting a little tired of all the fuss," wrote Eric Wilson for the New York Times.
He asked whether NYFW, on currently, is still relevant, with too many shows and too many people. We have the opposite problem, but it's a similar attitude. A lot of fuss over what, at times, felt like not much.
Much has been made of the fact that several "big names" weren't involved. I think there's too much focus about this - new names have to come from somewhere, and let's not disregard what they have to offer just because they don't pull a celebrity crowd like Trelise Cooper. However, some labels I saw last week were simply not strong enough for a Fashion Week runway.
There were some obvious highs, several fashion "moments". The always slick Zambesi opened the wall that traditionally separates the runway and backstage; it was reminiscent of Isaac Mizrahi in 1994 but still striking, and the collection itself is beautiful.
Twenty-seven Names and Company of Strangers offered perfectly on-brand collections, while Salasai's small show-installation ended the week with an air of effortless cool. And, in a display of Fashion Week succeeding in supporting and showcasing new or interesting design talent, there was the Underground installation, with 10 designers crafting unique spaces to showcase one look each, adding a much-needed creative spark to the week.
- Zoe Walker

THE TRENDS
What about the clothes? Two trends emerged at NZ Fashion Week:
1. Shine
Twenty-seven Names kicked off a week of sparkle with red lurex bombers and dresses, followed by holographic gloss and shiny rubberised fabrics at Coop, silver and blue metallics at Hailwood, gold accents at Andrea Moore, sequin embellishment at Salasai and an explosion of glitter from Jimmy D.
2. Goth and Grunge
A dark undercurrent ran through several collections, from the droopy layers at Company of Strangers to Stolen Girlfriends Club's "pagan punks". Most unexpectedly was a goth mood at Trelise Cooper, with models sporting fake studs and heavy studded bombers.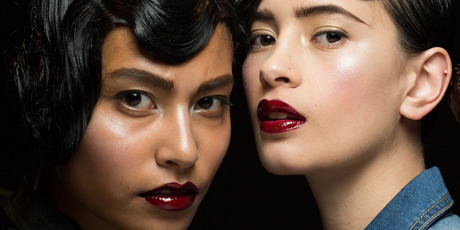 WHAT A BEAUTY
New Zealanders love a bit of dark drama and it was great to see this reflected on the runway, with the best shows going beyond the prevailing global runway standards.
Hair heroes ranged from the high-style dos of Danny Pato at Hailwood and Grant Bettjeman at Trelise Cooper to the effortlessly cool long looks of the Stephen Marr team led by Lauren Gunn. Their work was best when teamed with unexpected makeup twists, such as the red vinyl lip and turquoise liner masterfully used by M.A.C's Amber D and the craze for currant lips seen most strikingly at Hailwood, thanks to her international colleague James Molloy.
The witchy girl at Stolen Girlfriends Club and the Stepford Bride with batty false lashes at the weddings show were ideas of punk and pretty interpreted to an arresting extreme. At Coop, the use of high-shine facial highlighting was particularly on-trend, tying in with the collection's fabrication.
- Janetta Mackay
- VIVA