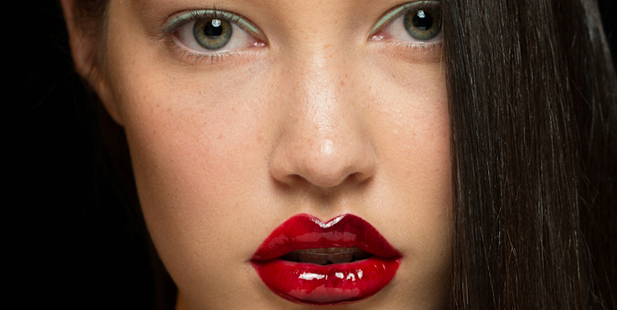 Why do women wear makeup and perfume? Because they're ugly and they smell bad. The misogynist punch-line that never gets tired.
I think of it some mornings, when I am feeling more feminist than others. I look in the mirror and wonder: what am I doing? Why do I go through this rigmarole of colouring in parts of my face like a Berserker, and spritzing myself with a stew of chemicals that cost $200?
I know there are all sorts of ways to explain women's use of cosmetics through the ages; everything from evolutionary biology to Freudian signifiers. Those aren't the reasons I wear perfume and makeup though. I wear them because I am my mother's daughter.
Perfume has always been a big deal amongst the women of my family. When my cousin Nancy died, there was a bottle of Youth Dew by Estee Lauder placed beside her in the casket, along with a bottle of Smirnoff vodka. My mother loves heady, old-school scents like Opium, and Beautiful. She puts on so much you can taste it.
I took my cue from her when it came time to choose a fragrance; I spent most of my teenage years in a miasma of Angel by Thierry Mugler.
I discovered Fracas in my mid-20s. I was working in radio by then, which was unfortunate for my colleagues. The scent of tuberose is potent at the best of times, let alone in a windowless studio.
Now I've graduated to Comme des Garcons' Luxe Patchouli. It's got a kick to it. A friend of mine wore it to work once and the woman beside her fainted.
I don't wear much makeup, only red lipstick, which also reminds me of my mother. She was with me the first time I put it on. I was about 12. We were sitting in a bar together. I wasn't drinking, my mother was. Like cousin Nancy, she enjoyed a quiet Smirnoff. This was Ireland in the 80s though. Childcare was a full-time vocation for women. If my mother fancied a drink in the afternoon, she had to take me with her. She also had to bribe me. I did not approve of daytime drinking. On this occasion, the price of my acquiescence was a bright red lipstick. It was by Yardley, in a fat blue tube, a festive shade called Holly.
I put it on in the empty lounge, my mother was my mirror. It made my lips feel dry and weirdly heavy.
I knew without having to see my face that it changed me. My whole mouth seemed to have gotten bigger. My mother said it was too old for me, and made me wipe it off with a tissue. If I went out with it on, she said, everyone would be looking.
Twenty years and many tubes of Ruby Woo later, that's still the best makeup tip I've ever gotten.
* Follow Noelle on Twitter here.
- VIVA