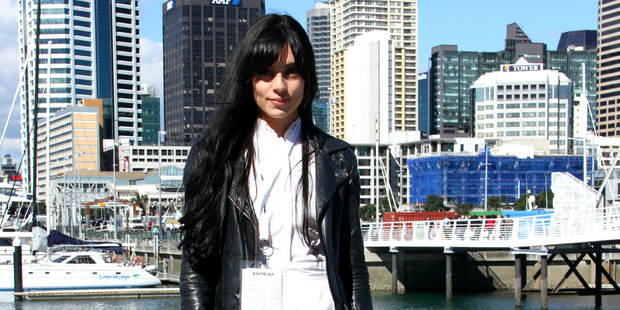 Lana Guineay is the editor of ASOS Australia, the global online fashion store that attracts 23.2 million visitors a month. Her presence at NZ Fashion Week as an international VIP delegate reflects the event organiser's focus on digital, with online stores a key area of potential growth for local designers hoping to grow an international audience.


What did you know of New Zealand fashion before NZFW?
There's something fresh and intriguing about New Zealand style, whether on the runway or the street - on the one hand there's this really strong sense of femininity and quite a preppy mood, but it sits alongside the dark gothic layers that NZ is famous for. What ties it all together is an overall effortlessness, an unexpected but cohesive way of pulling together ideas. There's lots to be inspired by.

What were you hoping to see at NZ Fashion Week?
As a global business, we're always on the lookout for local trends and how fashion-conscious twenty-somethings are dressing around the world. We'll have our eyes both on and off the runway, picking up what works here and how that might apply to our New Zealand but also out global audience.

What designers or labels were you particularly looking forward to seeing while here?
As well as discovering new and upcoming talent, some stand-outs have been Twenty-seven names, Stolen Girlfriends Club, Lela Jacobs and Zambesi.

What are you looking for in potential new designer brands?
Global appeal, a strong but inclusive identity - overall brands have to appeal to our fashion-conscious customer, whether she's in Auckland or London or New York.
How do you become aware of NZ, or international brands?
We have an amazing design team who travel around the globe throughout the year, researching trends and street style in all major cities - as well as in-country teams around the world. Online is also a huge resource for us, we'll constantly be checking out blogs, sites and social media and get a feel for what's happening internationally.

Online retail is the future. What advice would you have for NZ designers when it comes to pushing their brands online, in terms of increasing stockists and brand awareness?
Social media gives instant access to a worldwide audience - genuinely engaging with people through these platforms is key. The beauty of being online is that it is so immediate, conversational and engaging. It's a way to get to know your customer like never before. You can be fast and reactive, allowing you to try new things, fail fast, change and add product quickly to adapt to customer needs. We're customer obsessed at ASOS- listening to what the customer wants and understanding them is key.
- VIVA