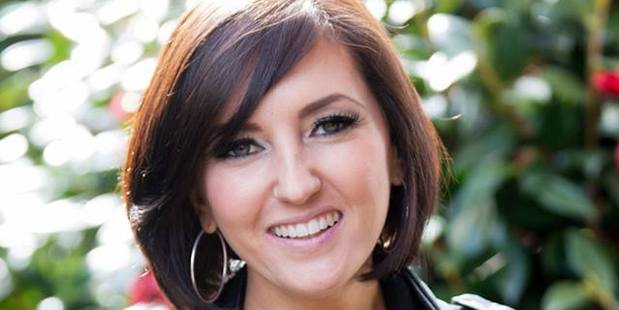 Nail stylist Leah Light is the go-to-girl when celebrities are in town, having done Taylor Swift, Katy Perry and Rihanna's nails during their tours here. She's also an industry educator and expert in Minx applications.
This year she and her team are working at Fashion Week in conjunction with M.A.C, adding nail art to the armoury of show looks. A few months ago she opened her own salon, Leah Light Nails and Beauty Studio, in West Auckland, where she and her family lives. A 20-year beauty industry veteran, she says what she loves most about going to work is that it's fun. "It's always evolving . . . we get to be creative on a daily basis."
What's new, or trending, in nail artistry?
Metallic and matte nails are so hot right now, along with white polish!

What shows will you be working on at Fashion Week?
My team and I will be working on Twenty-seven Names, Coop, Leila Jacobs, Company of Strangers, Hailwood, Zambesi, Nyne, the Underground fashion installation, Trelise Cooper, Stolen Girlfriends, the Frantisek and Daniel K group show, and Salasai.
How does a show's nail look come together?
It's really a collaboration between the designer, the makeup artist and the nail stylist. We all work off the basis of what the designer has in mind then play around until we come up with a look that complements both the fashion and the makeup. The time frame totally depends on each designer. Sometimes the final look can be a close call to the day! Let's put it this way . . . we are only a few days away from NZFW and we still have a few last-minute awesome nail changes to confirm.

Of the celebrities you've worked on, who was most open to trying something new?
I would say Rita Ora was the most open to going crazy . . . she wanted 3D nail art and glitter along with five nail colours! It was wicked.

What nail art looks are particularly popular among your salon customers?
In the studio it's a much more muted down nail art style that you will see, more often than not clients will see a crazy nail art look and just get a few feature nails added to her manicure.
- VIVA