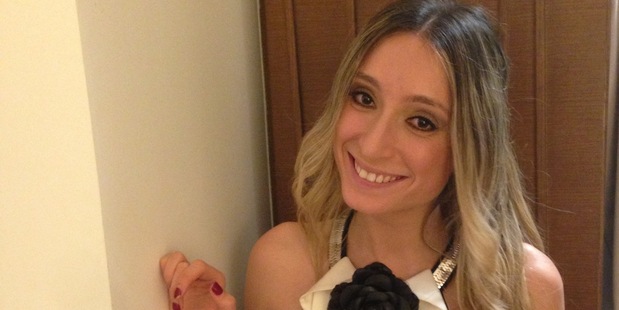 We are counting down to NZ Fashion Week 2013 with a series of interviews with key people behind the scenes. Olivia Khatami is the brand manager for Electric Sekki, a fashion bureau that specialises in "strategic distribution placement and brand development in Asia, located at the gateway to China", and will attend NZFW next week. She tells us what she is looking for.
What do you know of New Zealand fashion currently?
I believe NZFW has been going for 13 years, so the impact of the event is still growing with the potential and influence greatly increasing each year. I love how New Zealand designers use the concept of layering to really make and style an outfit. A lot of designers have a really fresh way of matching and clashing items.
What are you hoping to see at NZ Fashion Week?
Lasting designers and concepts, an understanding of updated vitality and manufacture, new designers using their training through their ideas. The idea of the collection working for Asia, globally.
What designers or labels are you looking forward to checking out while here?
Trelise Cooper, Lela Jacobs, Zambesi and new upcoming designers that are being introduced. Also accessory designers like Underground Sundae.
What are you looking for in potential new designer brands?
I look for something I haven't seen and the way a designer's thoughts show through their collection. In general, I look for simplicity, elegance, modernity, use of material I have not seen before.
These designers want to be on the international platform, like Rei Kawakubo did in the 80s - strong designers that have a voice. The question is where can they go next? Can they sell and be recognised internationally and represent New Zealand fashion? I think everyone wants that to happen. We sell so much fashion in Asia, it's important to me to support growing talent, maintain and enhance to promote to a worldwide audience and helping designer businesses grow.
The Asian market has huge potential for NZ designers. What advice would you have for those wanting to push further into these?
Absolutely, Asia is such a metropolitan, cosmopolitan place and people tend to adopt to fashion trends very quickly here. Trends happen faster in Asia - it's about quick turnover. To really develop and succeed in the Asian market, it is important to have an in-depth understanding and differentiation of various Asian markets, standard to luxury levels, young and trendy to elegant styling as well as detail to the Asian sizing and proportions, and an understanding of pricing.
- VIVA