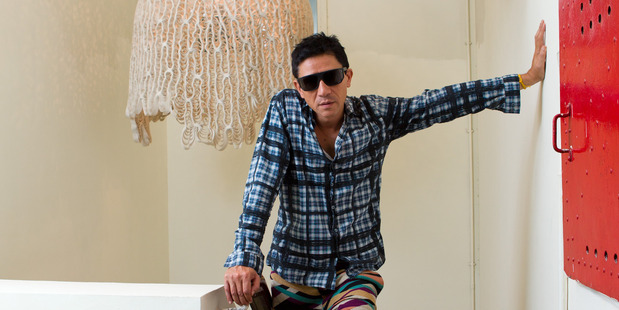 We are counting down to NZ Fashion Week 2013 with a series of interviews with key people. Today we talk to buyer Raymond Lee, of the Beijing concept store Fei Space - a favourite of Vogue China editor Angelica Cheung.


What do you know of New Zealand fashion currently?
Unfortunately very little. I know of Karen Walker and have seen her shows in London. But I've heard very positive reviews from friends who have been to NZ Fashion Week and am very curious to discover more.
What are you hoping to see at NZ Fashion Week?
Brands that manage to combine grounded authenticity with fashion forward appeal.
What designers or labels are you looking forward to checking out while here?
Fortunately I will get to see all the shows during NZFW so keeping an open agenda. And looking forward to it immensely.
What are you looking for in potential new brands?
Brand history, good value and a collection that translates well for the differing market and consumer bases that is our customer in China right now.
How do you become aware of NZ, or international brands?
I get introduced to designers and brands from friends in the industry; stylists, editors, PRs. New Zealand came to my attention from a couple of editors who think some designers could be a good fit for my space.
The Asian market has huge potential for NZ designers. What advice would you have for those wanting to push further into these?
It would be good to see NZ designers enter as a collective much like the British and the Brazilians do with their respective showrooms that travel globally. NZ designers are very much under the radar and it needs an identity that showcases the talent. There are also a number of key showrooms starting to open in China and Hong Kong that represent international brands and do very well touching base with key retail and press in the Asian market and not just China. NZ designers need better visibility.
- VIVA