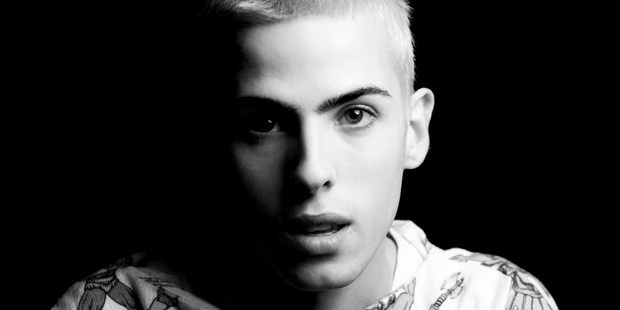 We are counting down to NZ Fashion Week 2013 with a series of interviews with key people behind the scenes. Today we talk to Thistle Brown, a young creative talent taking part in Underground, a fashion and photography installation. Currently in his final year of textile design at AUT, Brown is also one of the industry's best dressed.


What do you do?
I am creative director of my brand Thistle Brown. My focuses are textile design, fashion direction and collaboration. I am also a fashion editor for Black Magazine.
What are you doing at fashion week this year?
I am showing a preview of my latest capsule collection Enter the Void, which will be dropped in November.
What are you looking forward to most?
The Underground group show of course! And showing alongside Jimmy D and Jessica Grubisa.
How would you describe your style?
Fluid, flirty and ambiguous.
How do you approach getting dressed for fashion week?
Colour, lips and coats.
You are always one of the best-dressed people in the room at fashion events. But who stands out to you?
I am drawn to people that have a genuine affinity with their style, whether it is played down or expressive. The best dressers are the people that experiment, celebrate and have fun with clothes.
Your sweatshirts recently appeared in US Vogue. What was the response like?
The response was very encouraging and unexpected. The sweatshirts were part of the group presentation Arrange at our collective studio Flagship, which featured fellow designers Georgia Pratt, Glen Prentice, Jack Roy and Emma Gleason. The exposure of my capsule range was engineered and supported by a network of great friends.
- VIVA