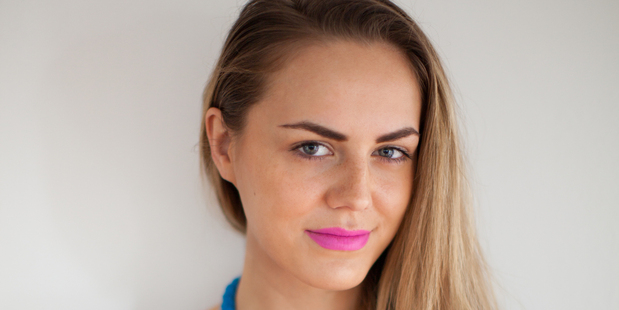 Each day this week we will be counting down to NZ Fashion Week 2013 with a series of interviews with key people behind the scenes. Today we talk to fashion designer Pia Naera of the brand Pia Boutique, making its solo show debut next Thursday.


What are you doing at fashion week this year?
I am proud to say that we doing the very first Pia Boutique show! We are also a part of the Miromoda showcase on Friday, which is one of the best shows that I've been to.

How are you feeling about your solo show debut?
I'm feeling great, a little bit nervous, but great! Although there is an incredible amount of work that we have done and have cut out for us, my team and I are super excited to share my designs. I'm feeling really good because my team has been really supportive and have been hard at work with me, making the process fun!
What has surprised you most in the lead up to NZFW?
There is a lot of organisation that is involved. I've been humbled and impressed by both the efficiency of the team at NZFW and the support that they offer the designers.
They have made the process a dream and I can't thank them enough!
Tell us about what you will show on the runway?
This year we have decided to show our Summer 2014 collection to not only the NZFW [media and industry] delegates, but our customers and public also.
Although we haven't had our own show at NZFW before, we are not unfamiliar with putting on our own shows and parades. We love the idea of sharing our current collection and not giving away too much of what we are going to bring out too far ahead of time!
I want people to appreciate our current collection and I want to leave what's coming out in four or five months time a bit more of a secret. Our collection is a story inspired by the summer's of the past, and even better, what is to come. As they are coming later and later each year, I wanted to play on this tension a little bit by showcasing soft pastels against rich and bold colors. Summer always calls for the soft, elegant, and floaty garments, but it also calls for the breathable, structured, and soft pant and jacket. I've got a really fun collection, so I'm excited to share it with everybody!
What do you hope to get out of the event?
Ultimately I love putting on events for my customers. I want everybody to walk away having had an amazing experience, but to also leave curious as to what big plans that we have for next year might be. We are always working on something, and I hope that New Zealand Fashion Week can help us achieve some of these big goals!
- VIVA