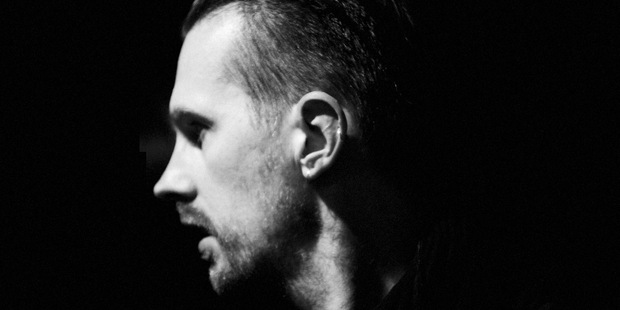 Each day this week we will be counting down to NZ Fashion Week 2013 with a series of interviews with key people behind the scenes. Today, we talk to Chris Lorimer, who is behind several shows as a stylist and producer.

What are you doing at fashion week this year?
Ciel PR is working on seven events during NZFW and the NZ Fashion Weekend this year, and in total we'll be involved with 25 designers.
This year I was looking to create a point of difference with our projects so we are doing some special things. One is that we have joined up with the Sofitel to present shows in their basement car park, we've termed it a satellite venue. The Company of Strangers runway show will be there as well as a fashion/photographic installation called Underground that is a survey of the local designers and image makers we consider to be really pushing the envelope right now. Onsite we have Nyne and Surface Too Deep showing.
Another my projects for the week is coordinating the Westpac Young Fashion Designer Competition, which is awarded during Westpac's Red Collection event on the Friday night.
I love seeing what the finalists enter with each year (this year is our fourth) as they are unfettered by commercial constraints and they are the future of this industry - it's really inspiring working on that project.
Lastly we are producing two group shows at NZ Fashion Weekend: A.O.K - All on K'Rd: Maaike, Hailwood, Lela Jacobs and Jimmy D on Saturday and then on Sunday, Company Of Strangers, Cybele, Kowtow and Nyne are showing together.


How many years have you been involved in the event?
I've worked at NZFW in some way since the very first one.


What makes a good show - and fashion week collection?
For me, the aim is to draw on all the elements available (sight, sound, emotion) to create an experience where our guests are immersed into the label's vision and they think of nothing else.
Some designers have a less is more approach, others go all out - each position is valid, but at the end of the day it's about the clothes. Our mantra: a fast show is a good show, give a lasting impression and leave them wanting more!


What are you looking forward to most this year?
There is much to look forward to with all we have planned! Each designer this year has something different to bring. I feel this is one of our strengths, that we can interpret each designers needs and create a diverse offering within the week. I love the collaboration and teamwork that happens, and then at the end we need a good party and finally some sleep!


What is your best or most interesting fashion week memory?
We've done lots of great shows over the years and it's one of the first ones I did that always comes to mind. It was a joint show for Kristine Crabb's first label Non and Natalija Kucija, held upstairs on K'Rd in Kristine's Rip, Shit and Bust gallery/store. The two designers put together strongly signature looks, the place was packed and we all had great press from it. The success of that project spurred me to create my agency and here we are at the 13th NZFW.

- VIVA