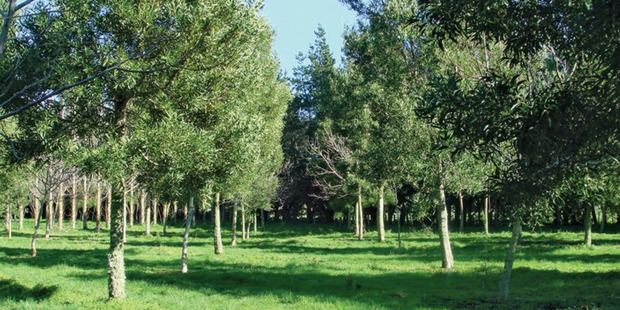 A couple of years ago, a new word began circulating among foodies. That word was foraging and all of a sudden it was fashionable.
Websites and food magazines ran articles on the "art of foraging" and groups published maps and information online about where and what was available to forage in different areas. Famous chefs such as Rene Redzepi (Noma, Denmark) and Ben Shewry (Attica, Melbourne) admitted to scouring parks, disused railway tracks, wind-swept sand dunes and the like for edible weeds to serve in their restaurants. I recall phoning our own Michael Meredith one morning and he was off to the side of one of our city's many volcanoes to pick native violets for one of his dishes.
This pastime of gleaning free food or provisions from your natural surrounds had become all the rage, but it had its critics, too. An article I wrote encouraging people to keep their eyes peeled for ripening figs and fallen feijoas from the neighbour's tree elicited an angry response from one reader who claimed I was promoting "stealing forbidden fruit". I backed off.
But lately I've been getting back into it, albeit in a more modest and tame way.
It's more about viewing as fair game what I may have considered inedible or out of reach before; the leafy tips from early broad beans are marvellous stir-fried, the wild fennel from the local tennis club and thyme from the side of the road in Central Otago are perfect for a casserole; a sprig of wild rosemary scents my salt, and the coup - oysters from a decommissioned oyster farm. There are also the young leaves from lemon trees to add a citrus note to Thai food and rose petals for baking from my neighbour's blooms - with their permission, you understand, and in exchange for some baked goods, of course.
It might not be the most adventurous foraging, but at least it gets me out of the store and into the outdoors. Foraging is fun and I'm bringing it back.
- VIVA

* Look out for Viva food editor Nici Wickes' weekly report every Friday.