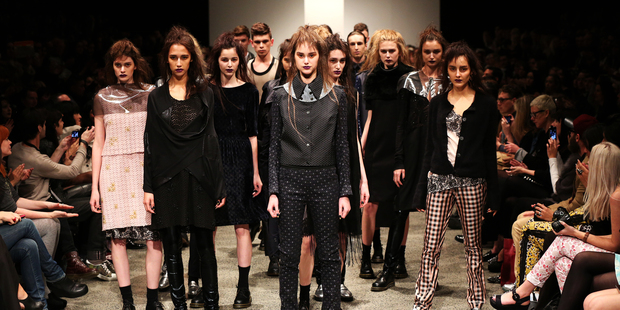 New Zealand Fashion Week is just three weeks away, with the organiser's releasing the official line-up of 53 designers taking part.
The list combines designers taking part in the trade side of the event as well as the public NZ Fashion Weekend, with a mix of established brands and emerging talent.
Zambesi, Trelise Cooper, Stolen Girlfriends Club and Huffer are the biggest names set to show as part of the country's premier fashion event in early September.
Other notable brands showing include Annah Stretton, Cooper's younger line, Coop, Hailwood, Company of Strangers, Nyne, Salasai and Twenty-seven Names, who will open their first store in Wellington just days before they show in Auckland.
This year the trade aspect of the week has been condensed to three days, while the public side of the event, NZ Fashion Weekend, has grown.
Many labels are focusing their attention on the public events, reflecting a move towards a consumer focus - showing in-store collections to, hopefully, entice customers to shop and spend, rather than presenting the season to come to press and buyers.
Huffer will show an in-season collection, and labels including Jimmy D, Lela Jacobs, Maaike, Cybele, Kowtow, Gorman, Alannah Hill, Charlie Brown, Taylor, Storm and Kingan Jones will take part in these public group or solo shows.
There are a couple of notable absences to this year's schedule, with some designers deciding to do their own smaller shows for local media and buyers later in the year.
Juliette Hogan has taken part in the event for seven consecutive years, but will not show this year, and Ruby has decided not to show either.
Big names Karen Walker, Kate Sylvester, Helen Cherry, Workshop and Nom.d will instead show in-season collections as part of The Marr Factory, a separate series of public nightly shows organised by hair salon Stephen Marr, taking place the week prior. We will co-host the Helen Cherry and Workshop show on August 28.
Viva will offer the most credible coverage of both fashion events, with two print special editions and extensive online coverage here at viva.co.nz.