Wedding planners are must-haves in the United States and are increasingly used here. But why hire one? We talk to Auckland planner Lisa Hill of Beautiful Events.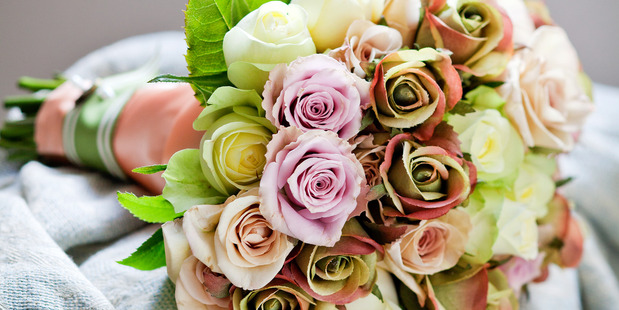 Why hire a planner?
Wedding planners work for you and have your best interests in mind, so it's about supporting you to make your vision come to life. Our role is that of the go-to girl, Little Miss Fix It, fairy godmother, personal assistant, friend and, often, counsellor.
We ensure that your requests are exactly as you wish, leaving you fresh to enjoy your special day. You may need assistance with little things or with a lot. Ultimately, all decisions are yours but we do the research for you and give you the best possible options and suppliers to work with. Our expertise is in budgets. We know how much things cost and can put together a budget to match the type of wedding you desire while making money-saving suggestions along the way.
We become your PA, making calls, replying to emails, sorting logistics and going back and forth with suppliers, saving you valuable time. We give you continuity - one main point of contact who is a dependable resource throughout. We handle anything that comes up and know how to handle the unexpected. And we help you stay sane and give you someone neutral to talk to.
Even the sanest of people can have moments when they turn into that dreaded Bridezilla.
What tips can you give to make the process easier?
Take the opportunity for a complimentary consultation, have a relaxed discussion about your day and determine where you may be able to get additional support. As a planner, we offer a range of options so we can do a little or a lot.
How long before the wedding should you hire a planner?
Meeting with a planner can be done at any stage in the preparations. If a couple is stuck and unsure where to start, it may be one of the first things they reach out for assistance with. We have been involved 18 months beforehand through to just a few months before the wedding. If you have a specific planner in mind, it pays to get them locked in as soon as possible even if it's only for on-the-day management.
What do you charge?
We offer a range of options that are tailored to each couple, and our fees are relative to specific requirements and budgets. We have options of a $100 hourly rate to assist with specific tasks or coaching, through to on-the-day management at $1500 and full planning services, ranging from $3500 through to $8000, based on the brief from the client and what's involved in bringing the wedding together. We have just launched two new packages: the first is 12 online sessions that can be done on Skype, which are $795. These can be used throughout the planning when and how the clients want.
The second is an express VIP planning workshop, $695. It enables couples to fast-track their wedding plans by sitting down with Beautiful Events to work on all the key elements of the day, from supplier ideas to wedding venues, colour palettes and styling concepts. This sets a couple off on the right path with a plan they can follow themselves.
What is the biggest and smallest wedding you have organised?
The smallest was for four people, a gorgeous couple who came to New Zealand from Brazil. Their closest friends, who lived in New Zealand, were their witnesses. It was a very intimate and personal occasion. They were already legally married but wanted a service in New Zealand, so I facilitated as their planner and celebrant. My largest wedding was 230 guests at Kelliher Estate for a couple who live in Sydney. Guests flew in from all over the world to celebrate with them.
Weddings seem to be more and more competitive. Do you agree?
Totally - there is so much inspiration available through magazines and websites, and the detail going into each wedding is more intricate than previously seen. We recently had a couple who made their own wedding photobooth prop. They made signs for every area of the wedding and the unique touches that personalised their day were phenomenal. The groom hand-made a special gift for the bride to open on the morning of her wedding.
Do you have to deal with many Bridezillas?
Sadly, Bridezillas are not a myth. The stress of planning a wedding can turn a perfectly normal person into someone who is unrecognisable to her fiance, family and friends. The most important thing is to keep things in perspective, look at what's stressing you out and decide if it is really worth getting this worked up over. Reach out for help. Sometimes even the smallest amount of guidance or support can make a difference.
What's the average cost of one of your weddings?
Between $30,000 and $60,000 but we have supported couples with budgets as small as $10,000.
For more information see Beautifulevents.co.nz or ph (09) 948 8130
- VIVA