Peter Gordon's latest restaurant was the perfect setting for Viva's celebratory lunch last week.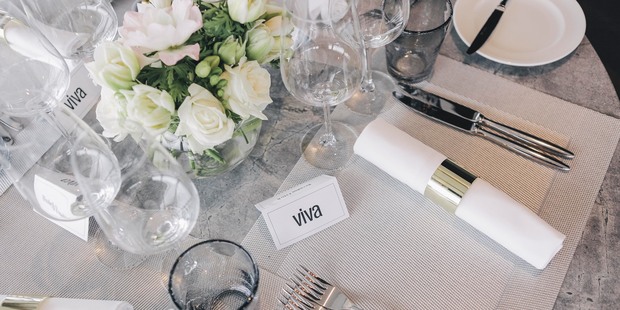 One of my favourite places in the city right now is The Sugar Club, Peter Gordon's chic restaurant situated at the top of the Sky Tower. If you haven't been up there you should plan to soon. While the interior is stylishly elegant and Peter's food delicious - as is to be expected - it's the view of our gorgeous city that really takes your breath away.
The Sugar Club was the perfect setting for our lunch party last week, when Viva celebrated the launch of this website, our new iPad app (available free at appstore.com/vivamagazinenz), and the redesign of our print magazine which comes free in the NZ Herald every Wednesday.
Guests were entertained with a fashion show of garments from Juliette Hogan's spring/summer collection, and took home a pair of Zambesi sunglasses each, an engraved coin purse or leather bag tag from Deadly Ponies, and gorgeous soaps from Citta Design. Check out the gallery below.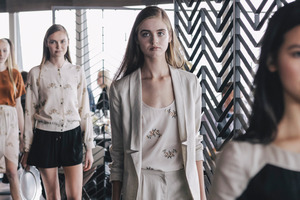 Meanwhile, this week's issue of Viva has a special focus on weddings. Our beautiful magazine cover was created especially for us by the talented illustrator Kelly Thompson, in celebration of the bill that takes effect from August 19, allowing same-sex couples to marry. Kelly, a New Zealander who lives in Melbourne, recently released the art book Darkness of Noon in collaboration with another Kiwi, photographer Derek Henderson.
Enjoy your week and keep checking our pages here for all that's cool and stylish around town.