New Zealand women's low-maintenance beauty reputation no longer holds true, reports Janetta Mackay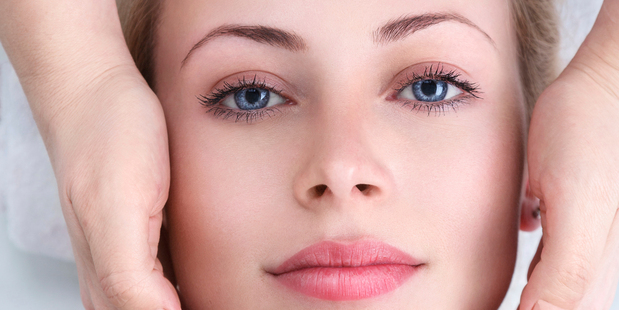 Spa customers are becoming more demanding of their beauty treatments, says Forme Spa founder Hady Wenham. She has come up with an insightful top five trends list based on customer surveys and feedback from Forme's 10 spas, and international experience.
Personalised treatment regimes: "Gone are the days of one treatment fits all," she says.
"The approach now is a bit like baking a cake: you need the right ingredients, quantities, frequency and duration to get optimal results."
From reducing lines or brown patches to addressing loss of tone or dullness, therapists need to make individual prescriptions.
Non-invasive care: Women are increasingly looking to try equipment-based anti-ageing treatments, which are non-invasive. Light therapy is particularly on the rise.
Active ingredients: "Skincare consumers are continually looking for the next big thing to remove those wrinkles or that dark spot," says Wenham.
This is driving the development of more formulas with advanced peptides, AHAs, enzymes and so on. Citing author Linda Walker of The Skin Care Ingredient Handbook, she predicts a skincare future where ingredients are chosen based on personal genetics.
Natural products: This trend will only continue to grow with consumers looking to reconnect with nature and its bounty. New Zealand is well-served in this area, says Wenham, who has seen demand rise steadily for the Kio Kio bodycare line she stocks.
Upskilled staff: Demanding consumers expect higher standards, and worldwide this is posing challenges as the spa business expands. "In a largely unregulated industry, the spas and salons employing highly qualified and experienced staff will continue to see their business grow," Wenham says.
Viva thinks Wenham's assessment is spot on. Although New Zealanders do not go to day spas as regularly as Europeans or Americans, and are - apart from massages - far more likely to opt for facials ahead of body treatments, they are now looking for experiences that go beyond pleasant pampering.
As well as wanting to be introduced to skincare regimes that show visible results, they are increasingly trying treatments with a holistic approach or focus on well-being. To be authentic, these need to be based on more than a waft of aromatherapy oil. Another feature is speedy treatments, designed to introduce time-poor women to the idea of seeing services as a convenience rather than an indulgence. This is reflected not only in the rise of nail, brow and blow-dry bars, but also in established spas and beauty salons expanding their menus with add-on extras.
Price competition is also a feature in the sector, and while special deals can deliver great value they are not always a guarantee of quality, so pick and choose with care. Building an ongoing relationship with a therapist who understands your beauty aims may prove a better-value investment in the long term.
Direct approach back in vogue
The Avon lady, Tupperware and lingerie parties may sound like a hangover from another era, but direct selling has never really gone away. Admittedly it has been out of fashion and in some cases dogged by dodgy pyramid schemes, but the better companies have quietly gone about building their businesses.
Now direct selling may be on the verge of a mini-renaissance, well supported by an online presence. A local fan is Megan Douglas of World Organic, who set up her skincare company two years ago selling the River Veda and Organic Skin Co lines. Douglas chose to focus on direct selling rather than retailing. She would eventually love a flagship store, but has no regrets about her business decision. It has allowed her to get across the organic, natural message while also obtaining great feedback, thanks to the person-to-person relationship between client and seller.
Douglas also takes satisfaction from seeing other women, often stay-at-home mothers, develop an income by marketing her products. She has 200 consultants in New Zealand and the same number in Australia, after expanding into that market nine months ago.
About 20 per cent of the world's beauty products are sold direct, she says. The United States and Brazil account for a sizeable chunk of the trade.
As well as the long-established players in New Zealand, such as Avon and Nutrimetics, newer niche companies are testing the waters. Australian-based skincare company Bridget Black has made direct selling part of its strategy, after initially aiming its gift and skincare lines at spas.
Douglas has recently given her product lines a fresh new look, acquired Biogrow certification and expanded the ranges. The qualified herbalist and naturopath says that in a cluttered natural-skincare market, sales techniques are not her only point-of-difference.
The use of a super-critical extraction method is key, allowing for the most active concentrations from the plant-based ingredients she uses. See worldorganic.co.nz.
- VIVA