Is there a distinctly New Zealand fragrance, asks Viva Beauty Editor Janetta Mackay.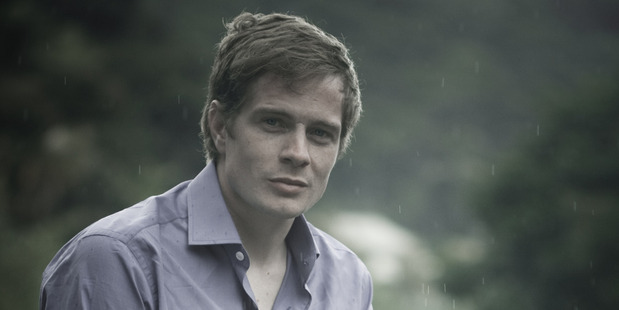 When a New Zealand perfumer is asked to create a candle redolent of home, what does he come up with? For Isaac Sinclair it's a kowhai and cedar mix.
That got me thinking about how we bottle our memories and how smell is the most evocative of our senses. But is there any such thing as a New Zealand aroma? It depends, is my answer, but the experts I've met, including Sinclair, reckon there are some underlying influences. Not surprisingly, the bush and the sea figure large in our shared olfactory landscape, but so too will the immediate surrounds of your childhood.
When I first interviewed Sinclair a couple of years ago, he told me he grew up in the wooded Waitakeres and remembered the pungent gingerlily and dense, layered undergrowth. This gave him quite different early influences to the perfumers he trained with in France, who were grounded in a classic floral tradition. Coming from Christchurch, I was surrounded by English-style gardens and remember spring flowers and the daphne bush by the front door. Not natives, but endemic to my nose.
When Mexican perfumer Carlos Huber of the boutique Arquiste line visited Auckland he told me the ocean and the smell of wet, greenery during a run in the Domain where the most obvious aromas he encountered.
Each person will have their own impressions, which is what makes fragrance such an intimate and individual experience. Sinclair, who is based in Brazil, but shuttles back and forth to Paris for the big fragrance house he works for, says he drew inspiration for his candle commission from Ecoya on the rich heritage of Australasian flora. Sydney-based Ecoya is listed on the New Zealand stock exchange, so his trans-Tasman test was to make two candles appealing to customers on either side of the Ditch.
The Australians get an Outback-inspired Black Tulip & Kakadu Plum candle, which reminded me mainly of a jellybean.
Sinclair says his New Zealand Kowhai & Cedarwood candle was inspired by a visit home. "I was intrigued by the brightness of the kowhai blossoms and decided I wanted to create a fragrance which would evoke their colour. Viginian Cedarwood brings warmth, richness and structure to the composition."
So, not so much a smell bottled, but an idea encapsulated. That said, Sinclair's is not my idea of the definitive aroma of Aotearoa - if indeed there is one - but it's an intriguing exercise to take a deep breath and ask is this what you would pick. Our very personal responses are what makes fragrance so fascinating.
The limited edition Ecoya candles, priced at $49.95, arrive in stores next month.
What do you consider the definitive NZ aroma?