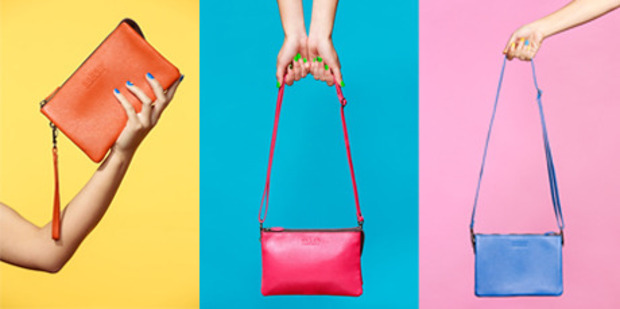 Saben brightens up
Looking to inject a pop of colour into your wardrobe for summer? Look no further than Saben's new 'Orchard' collection featuring their popular 'Tilly' styles in new fruity and floral colours, in bright shades of yellow, blue, green, orange and pink. Prices start from $220, from Saben.


The beauty of African style
New Zealand's first African-inspired exhibition is taking place on Saturday 12th of October at KFM on K Road. The Africa on my Sleeve event, established by Makanaka Tuwe, aims to showcase the beauty of African fashion, art, dance, music and celebrate its integration into New Zealand culture. For tickets see africaonmysleeve.weebly.com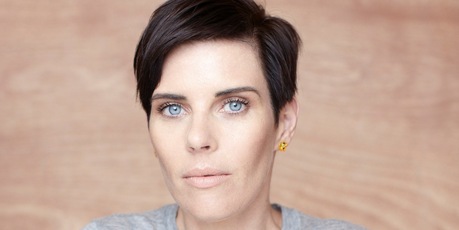 Karen Walker makes The Business of Fashion's top 500
Influential fashion website The Business of Fashion has compiled a list of people who are shaping the global fashion industry, with Karen Walker included in that list.
She joins the likes of US Vogue editor Anna Wintour, Christian Dior chief executive Sidney Toledano, TV presenter Alexa Chung and fashion editor of The Independent Alexander Fury.
Walker is one of only two fashion designers from Australia and New Zealand, alongside Sydney-based Dion Lee. Fellow Kiwi Aaron de Mey is also on the list, described as "one of the world's most respected and consistently in-demand makeup artists". He has been Lancome's creative director of makeup since 2008.


Agatha Paris on the move
French fashion jewellery brand Agatha Paris relocated to Auckland's High Street, saying that they had outgrown the Vulcan Lane store. Despite several High St stores recently moving to the Britomart precinct, Agatha Paris Australia and New Zealand Director Mitchell Grant is committed to the central city area. "High Street is, and always has been, the shopping district of Auckland. It is the most central, comfortable and easily accessible area in the city, at the doorstep of 85,000 office workers, and flanked with affordable council owned car parking on Victoria Street." Find the new store at 18a High St.


I Love Ugly's latest
Menswear brand I Love Ugly head back to their roots in illustration and street art with their new 'Chalk Series' capsule collection. A chalk mural originally drawn in their studio has been used as a print in the range, on shirts, jackets, pants, accessories and as an art print. Find it in I Love Ugly stores, or online.
Watch the film of the print being created:

Zambesi's flash sale
Zambesi are holding their "Great Scramble Sale" this Saturday, with samples, seconds, imports, shoes and accessories marked down for one day only on October 5. Grab a bargain at 8 Canada St, Newton between 10am and 5pm.


Pacific style on show
The Cult Couture fashion show is back again, running as part of the Southside Arts Festival celebrating Auckland's Maori and Pasifika arts and culture. The runway show and fashion awards will be held on November 2 at the Vodafone Events Centre, with designers from across New Zealand competing for the $12,000 prize money.
This year's theme is 'Future Pacific', encouraging participants to consider the evolution of pacific style. The winners will be decided by a judging panel including designer Adrian Hailwood, fashion curator Doris de Pont, and Canvas and Fashion Quarterly fashion editor Dan Ahwa.
Visit southside.org.nz for more information or get your tickets for just $25 at ticketdirect.co.nz.


Fabric's good jeans
The clever guys at Fabric do a great job of bringing global cool to Auckland - we love the selections from APC, Comme des Garcons and other labels. They've also created their own denim range that has caught our eye with an oh-so-perfect vintage wash that's hard to find. So perfect, in fact, they've caught the eye of the buyers at New York's two fabled department stores - Barneys and Bergdorf Goodman - both of which are stocking the range. Considering they list only the best denim brands in the world, it's an amazing achievement for New Zealand fashion. Fabric Brand & Co. jeans, $575, ph (09) 366 4528.
- VIVA