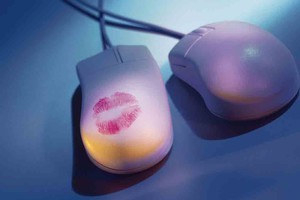 While many of us spent yesterday frantically foraging for affordable red roses and chocolates for our significant others, spare a thought for your long-suffering PC - after all, it was all but forgotten on its big day.
You'd be forgiven for thinking that any link between Valentine's Day and your PC may at best be tenuous, but Feb 14 also happens to be global Clean Your PC Out Day. Created by the Institute for Business Technology back in 2000, Clean Your PC Out Day happens every second Monday in February (which this year happens to be Valentines Day).
Your inner cynic may wonder why anyone would bother invent a day to sort out computer detritus, but it does make good sense. With a growing number of computer users twiddling their thumbs, silently fuming as they watch an hour glass or endure ever-extending start-up times, for their PC to start, the impacts of these clogged up and slow PCs are astonishing, especially when multiplied out across an entire workforce.
Avoiding the downtime, lost productivity and of course frustration isn't terribly difficult and cleaning out PC clutter can be as easy as following these six steps.
1. Delete: Delete unused, old or duplicate files, emails and browser bookmarks. Doing this will allow you to recover a heap of valuable hard drive space - and save you a pile of time sifting through duplicates and duds.
2. Organise: Use a file naming system that makes sense and put files into clearly labelled folders that are easy to find.
3. Defrag: Defragmentation can make a massive difference by ensuring the data stored on your PCs hard drive is organised logically (think of it as an out-of-order bookshelf, needing alphabetising). This significantly speeds up your PC's access to data, saving lots of valuable time.
4. Back-up: While every tech writer and their dog have been saying "do backups" for decades, doing so can save you a pile of grief. Just imagine all the downtime if something catastrophic here to happen and all that irreplaceable data was consigned to digital oblivion. Doing semiiregular back-ups to a portable hard drive or an online back-up service could pay big dividends should the unthinkable ever happen.
5. Uninstall: Getting rid of unused applications will not only free up hard drive real-estate, but could also significantly improve the speed of your PCs start-up by decreasing the amount of items that are loaded when you hit the power button.
6. The registry: Windows pretty much revolves around a database known as the registry. Every time you add or remove anything and everything on our computer, information from your registry is changed. These entries are supposed to be removed when they are no longer needed but often get left behind, leaving your PC's registry jumbled and out of order. This, in turn, really slows things down. Defragging your computer's registry can result in a big performance boost.

If all this sounds just a little too hard, don't panic, there's plenty of great utilities such as System Mechanic that can greatly simplify and automate the PC clean up process to make sure your PC gets the loving it deserves.