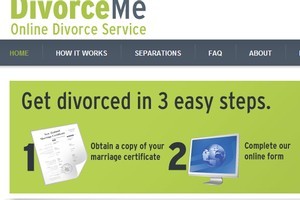 The Valentine's Day launch of a website which aims to make divorces quicker and easier, is both "tacky" and "destructive", says Christian lobby group Family First.
The website, named DivorceMe, was launched by a pair of Christchurch entrepreneurs and "looks to eliminate the time, lawyer's fees and legal jargon out of the divorce process".
National director of Family First NZ Bob McCoskrie slammed the website and said launching it on Valentine's Day was a "cynical" move.
"The website is simply a commercial venture to make money, cynically launched on Valentine's Day when we should be celebrating strong marriages and strong families," Mr McCoskrie said.
One of the men behind the website solicitor Andrew Bell said he decided to launch it after noticing people were struggling with the cost and complexity of getting a divorce.
"I saw an opportunity to cost-cut and help people through simplifying the divorce process," Mr Bell said.
- NZPA