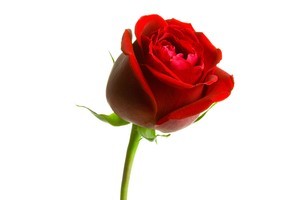 The curmudgeons who bawl "Bah! Humbug!" at the mere mention of Valentine's Day, dismissing it as just another excuse to separate fools and their money, are rather missing the point.
It has plainly escaped their attention that we are in the middle of a recession so you can think of a modest Valentine's Day spend-up as a boost to the retail economy verging on a patriotic duty. And what better reason for doing it than in the name of love?
Kiwi blokes don't have a reputation as the world's greatest romancers. The American movie star Anna Faris, who was invited in none-too-courteous terms by passing male motorists to remove specific items of her clothing, may have got the wrong idea about the male of the species down here but it's safe to say that the New Zealand man is not big on bunches of red roses and serenading his beloved while standing outside the ranchslider next to the barbecue.
So a dedicated day provides the perfect excuse to take the risk. It's the one day of the year when she's pretty much guaranteed not to say: "Don't think these flowers will get you out of doing the lawns - and stop that bloody awful singing!"
It's traditionally the day that secret admirers declare their ... er ... admiration, though that's best done by those not already hitched. We don't want anyone to get hurt, after all.
Otherwise, the fact of the matter is that there is nowhere near enough love about, so any excuse is good enough to spread a bit around. Enjoy doing your bit tomorrow.