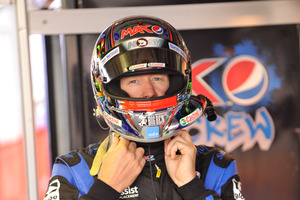 New Zealand V8 Supercars driver Greg Murphy has been forced to the sidelines this weekend at round two of the V8 SuperTourers series at Ruapuna.
He's recovering from surgery to repair a damaged disc in his back that he aggravated at the non-points scoring of the Aussie series in Melbourne recently. The damage was initiated during a massive shunt with Jonathon Webb at the opening round in Adelaide.
Fellow Kiwi and Australian Supercars driver Fabian Coulthard, who will also partner Murphy in the three endurance races later this year, will take his place in the M3 racing Mike Pero-backed car.
"The surgery went fine and the surgeon is happy. There's a little bit of swelling and tenderness and will take a little while to calm down. It'll all be fine in a couple of weeks," said Murphy.
"It wasn't a problem at Melbourne and there weren't any issues or problems until the last race Sunday afternoon. Halfway through it I noticed my leg felt a bit tingly and there was a little bit of ache in the thigh.
"I got out of the car and the niggle was still there and over the next couple of days the pain sort of moved around and eventually my calf muscle shut down.
"I called the surgeon, told him what was going on and he got me in straight away for an MRI and an hour later he had me booked in for surgery," he said.