Thanks to innovative ship design and imaginative itineraries, the popularity of river cruises is booming, says Jane Archer.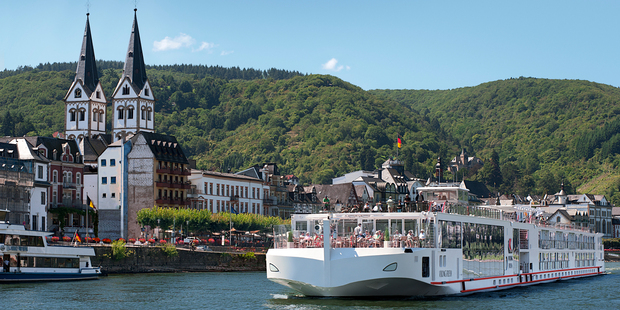 Until a few years ago, river cruising meant temples and tombs on a voyage down the Nile, or Christmas markets in Germany. The Rhine and Danube are still the big hitters, attracting almost half of all river cruisers in Europe, but many people now travel on the Rhone and Seine in France, the Douro in Portugal and along the Russian waterways from Moscow to St Petersburg.
More exotic but increasingly popular rivers include the Yangtze in China and the Mekong in Vietnam and Cambodia. The Irrawaddy in Burma is Asia's current hot ticket.
Vying for attention is the United States, where the Mississippi is back on the map, thanks largely to new itineraries offered by the American Queen Steamboat Company (AQSC).
On the back of its success in the South, AQSC has taken its brand of steamboating - aboard authentic paddle-wheel vessels - to the Columbia and Snake rivers in the country's Pacific Northwest.
With volume comes variety and now travellers can find a cruise that caters to their taste.
Wildlife-seekers can search out caiman on the upper Amazon with Aqua Expeditions or join a rhino safari atop elephants in Kaziranga National Park while cruising on India's Brahmaputra with Perl River Cruises.
Itineraries are expanding but some of the most exciting changes this year have been to the ships themselves. Modern craft, offering everything from dining on deck and indoor pools to Scandi-chic interiors, hold genuine appeal for travellers in their 40s and 50s virgin cruisers or not.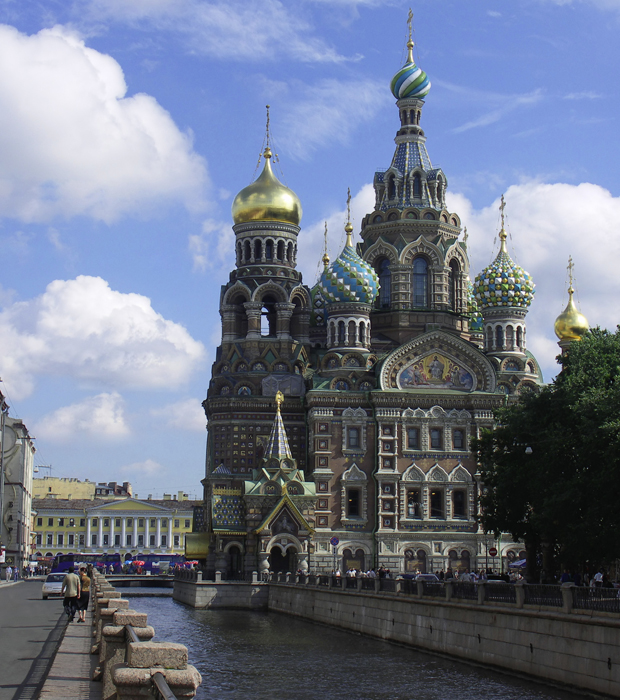 The Church of the Saviour on Spilled Blood is one of many stunning buildings on St Petersburg's canals. Photo / Thinkstock
Australian-owned Scenic Tours can claim much of the credit for changing the image of European river cruising. In 2008, it launched a line of stylish new "Space Ships" complete with butler service, helping position river cruising as a serious alternative to ocean cruising and forcing other lines to rethink their service.
Great strides have been made in balcony design, though the jury is out on whether an outside balcony is really necessary on a river ship. The best views are from the top-level sun deck and the weather in Europe isn't always conducive to sitting out - but it is an increasingly common feature in cabins, and one that meets the expectations of today's discerning river cruisers.
Adding full-sized balconies is no easy task - river ships must be able to sail through the locks and reducing cabin size is not a solution. So river cruise lines have devised ingenious designs that include an inside-outside configuration (for days when the weather isn't great) or an open-air balcony that can be turned into a conservatory.
Avalon's Panorama cabins have a wall of glass that opens two-thirds the width of the room, creating an "inside" balcony when the sun is shining.
Viking's longships, unveiled in 2012, also offer pioneering features, including an innovative hull design that allows for "alfresco-optional" terrace dining in an observation lounge with retractable glass doors, and suites with a veranda and a French balcony. The line now has 30 of these stylish ships in its fleet.
Equally remarkable is the number of new launches - a clear indication of confidence in demand for river holidays. More than 20 river ships launched last year; there have been almost 30 more this year and at least 28 more are lined up for maiden voyages next year.
Surprisingly, river cruising has yet to shake the image of being regarded as a holiday for retirees.
Tauck, a US tour firm that has its own river cruises in Europe, does have some success attracting families and is adding family-themed departures on the Rhine next northern summer to its offerings on the Rhone and Danube. The Castles of the Rhine cruises, from Basel to Amsterdam on June 15 and July 23, include family-friendly land tours - at no extra cost - such as a cogwheel train ride up Mount Pilatus in Switzerland, French-language lessons and chocolate tasting in Strasbourg, and cycling along the banks of the Rhine and Moselle.
Most upmarket river companies now include shore excursions in the price - and increasingly offer a choice of tours (cycling or wine tasting, for example) at several stops in addition to the standard city walking tour.
More independent travellers might consider Austria's Amadeus River Cruises and the French line CroisiEurope, whose prices exclude tours (these are still available as optional extras) so you can go ashore and do your own thing without paying for something you don't want.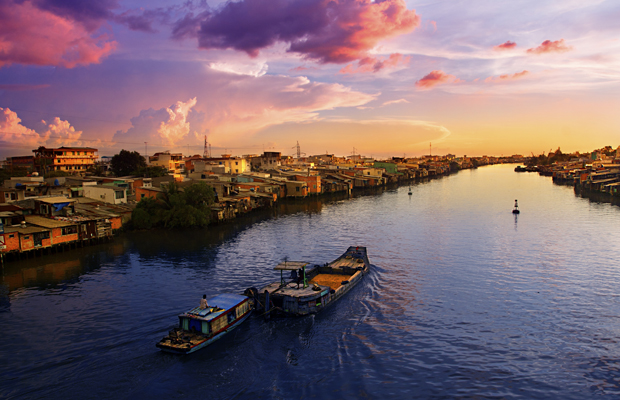 Sunset over the Mekong. Photo / Getty Images
There are lots of good reasons for taking a river cruise: the scenery, the fact that you'll sail right through the hearts of countries, and the premier-league cities you can visit. A survey of 1673 cruisers conducted in April by bonvoyage.co.uk found that a quarter were planning a river cruise, with 66 per cent citing the places they could visit as the reason for their decision.
According to a poll last year by the industry body Cruise Lines International Association, inclusive pricing is also a big draw for river passengers. As well as tours and gratuities (always good when you don't know the local practice for tipping), the top-end companies offer flights and transfers, and meals plus drinks with dinner (although premium alcoholic drinks usually cost extra).
Of course, you pay for all these "inclusions" in higher fares. If on a budget, check out the River Cruise Line and Shearings, both of which charter older, two and three-star vessels and base prices mostly on coach and ferry travel, with bed and board.
Saga Cruises includes flights as well as transfers in its prices, and wine, beer or soft drinks with lunch and dinner on its ships Rex Rheni, Regina Rheni II and Filia Rheni II, which are chartered exclusively by the over-50s specialist.
There are plenty of new vessels to look out for next year. Scenic is adding two more to its fleet, as is Emerald, while AmaWaterways is launching two vessels in Europe and a third on the Mekong. Avalon Waterways has two in Europe, plus one each on the Mekong and Irrawaddy. CroisiEurope is launching the Loire Princess, the first river ship to offer overnight cruises on the Loire in France.
All this extra tonnage is not without controversy and it is true that in some ports vessels often have to dock side by side, which no one likes (least of all passengers forced to eyeball each other) but it's important to put the numbers in perspective.
Most river cruise boats hold 150-190 passengers, so it would take at least 20 river ships to get anywhere close to the 4000 passengers on just one large ocean liner.