Kate Roff gets top tips from an expert on the pick of Western Australia's boutique wines.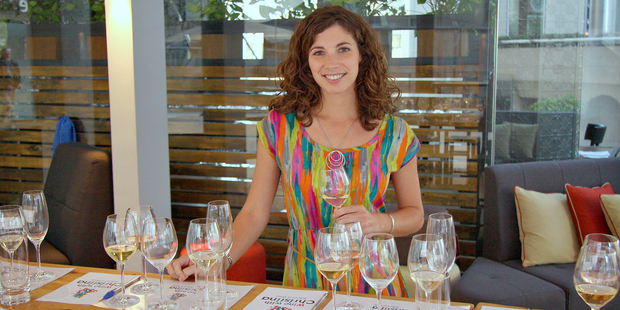 Western Australia's boutique vineyards and the region's more secluded estates are attracting plenty of attention. Christina Pickard, who runs Perth's popular School of Wine, says although larger producers deserve credit for shaping the Aussie wine landscape, she believes it is difficult to make wine with "soul" if you're a large-scale commercial winery.
"The wines that have made me swoon have mainly been made by smaller wineries that are still family-run."
She's a great advocate of western wineries.
"WA is such an isolated state and the wine regions so spread out that I don't think it gets explored as thoroughly as other places, or gets as much press coverage," she says. There are hurdles for artisan growers.
"Making wine on a small scale is probably not going to make you rich," she says. "Winemaking is an expensive and risky business."
"But making wine is the easy part, selling it is the hard one. Large commercial wineries have a team of marketing people, while many small-scale wineries are often one-man bands: the viticulturist is also the winemaker, who is also the marketing guy, who is also the sales rep, who is also the accountant.
"But it's also a lifestyle decision and most wouldn't do anything else."
This lack of publicity allows for some wonderful discoveries for explorers.
Here are a few of Christina's favourites:
Si Vintners
Run by winemaking couple Sarah and Iwo, this southern Margaret River label has definitely turned heads. Combined, the pair have worked over 40 vintages throughout the world and Christina, for one, is glad they have brought that international knowledge home.
"They are making wild and wonderful wines from their small, but beautiful, plot of biodynamically farmed vineyards."
Winemaker Iwo Jakimowicz says running on a small scale allows more freedom. "We have the freedom of producing something which is unique and more experimental."
Watch out for: Their 2012 Sophie Rose.
Blind Corner
Ben and Naomi Gould, of Wilyabrup, are another biodynamic pair of vintners. They use traditional methods - such as foot-stomping and an old basket press - and avoid additives.
"Ben is a wonderful advocate in Margaret River for making both experimental and 'conventional'-style wines without the usual bag of winemaking tricks," Christina says.
Bella Ridge
One winery that surprised Christina was this gem in the Swan Valley. Using a very hands-off philosophy, Alon and Jodi Arbel create textured, oxidative, and long-lived wines from organically-grown old vines. Christina says the winery is a must-taste for connoisseurs.
La Violetta
This is the project of Castelli Estate winemaker Andrew Hoadley, where he is constantly experimenting. Christina holds his talent as a winemaker in high regard, and loves the product he creates.
Watch out for: The Das Sakrileg Riesling, which has gained quite a following.
Willoughby Park
With more of a European approach, winemaker Andries Mosart focuses on "expressing his land". Christina talks-up Mosart's skills in the vineyard as well as the winery, and praises him for his products texture, complexity and class.
Watch out for: Their 2013 Ironrock Riesling and Mosart's funky Brave New Wines.
CHECKLIST
Getting there: Qantas flies five daily services from Auckland to Perth via Sydney or Melbourne. From December 5 to April 26, Qantas will fly direct to Perth twice weekly, with fares inclusive of baggage, entertainment, and food and wine, starting at 549.|
Details: For information on School of Wine courses go to schoolofwine.com.au.
Online: weloveperth.net.au
To attend a School of Wine event when you visit Perth, book at schoolofwine.com.au.